4 highlights from the final night of FRC's 2020 Values Voter Summit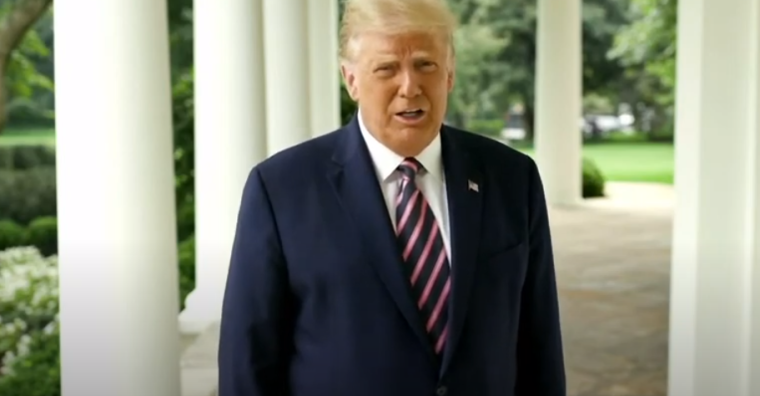 Trump to people of faith: 'I am with you 100%'
President Donald Trump, who became the first sitting president to address the annual gathering of social conservatives in 2017, produced two taped segments for this year's Values Voter Summit that aired at the end of the broadcast Friday night. 
In the first segment, filmed outside the White House, Trump touted his administration's accomplishments on behalf of the pro-life movement and his accomplishments related to religious freedom issues. 
Like he does in most stump speeches, Trump also touted his appointment of pro-life judges to the federal courts and two justices to the Supreme Court. 
"By the end of my first term, we will have 300, approximately, federal judges, including the court of appeals judges," he said. "This is something that is a record and a phenomenal number."


After thanking his predecessor, former President Barack Obama, for leaving more than 100 openings in the federal courts, the president told viewers: "He was not good to you and I am good to you."
"I am with you 100%. Your White House, your administration stands behind you," Trump told the gathering. "I especially want to thank you for your prayers on my behalf and also for my family. It's very much appreciated."
Vice President Mike Pence made similar comments while speaking at Franklin Graham's prayer march in Washington on Saturday. Pence noted that the "sweetest words" that he and Trump hear when they traveled the country are: "I'm praying for you."
In the second video, filmed inside the White House on a later date, Trump specifically referenced the death of Ginsburg.
"We all pay our respects," Trump said. "Whether you agree or don't agree with her decisions, we had great respect for her personally."
The president announced that he was about to choose a replacement for Ginsburg.
"I think you're going to be extremely happy, whether it's pro-life you're talking about, whether it's your Second Amendment that you're talking about, no matter what you're talking about," Trump assured. "I think you're going to be extremely pleased, [and] extremely happy."
On Saturday, Trump nominated Amy Coney Barrett, a judge on the 7th Circuit Court of Appeals, one day after the 2020 Values Voter Summit concluded.