4 highlights from the final night of FRC's 2020 Values Voter Summit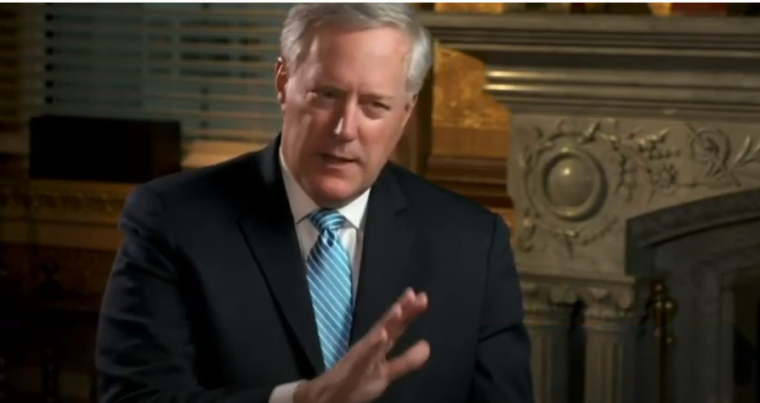 Mark Meadows: Trump fights for the forgotten 
Immediately before Trump's recorded video segment, White House Chief of Staff Mark Meadows sat down with Perkins and recalled how he attended the Values Voter Summit in its early days when he worked as an activist and businessman. 
Perkins detailed a conversation he had with Meadows after one of the summits, where he claimed that God was leading him to move "more directly into the arena" by running for Congress.
"I felt a calling to run for Congress," Meadows explained. "As you know, it … was not the thing that I ever had on my bucket list."
When Perkins praised Trump for putting "true conservatives" in his cabinet and inner circle, Meadows remarked that for Trump, "it's all about the forgotten man and woman."
"He wanted to make sure that the values that are evident every day on main street — not just in our places of business, or schools, [but also] in churches and houses of worship — were brought to Washington, D.C.," Meadows said of the president. "Most of Washington, D.C. wants their values to be put out across the country."
Later in the conversation, Meadows offered a message to those watching the summit.
"If they will stay engaged, if they will remain true to their convictions, no matter how small their contribution may or may not be, look for it to blossom and bear great fruit," he said. 
After Perkins said that there hasn't been a president that has "embraced these issues of religious freedom [and] the sanctity of life" more than Trump has, he asked Meadows to elaborate on Trump's private comments about the aforementioned issues. 
"Oftentimes, he says more privately about making sure that he fights for that forgotten man and woman and for their values," the former North Carolina congressman responded.