4 things to know about Biden's proposed COVID-19 Advisory Board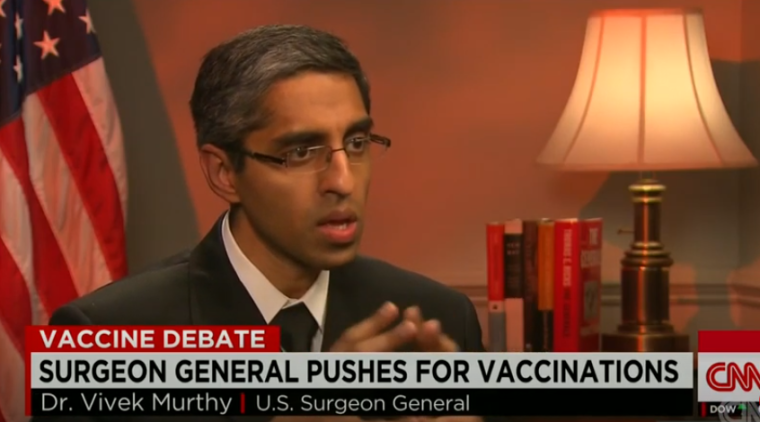 2. Dr. Vivek Murthy has called religious exemptions for vaccines 'too permissive'
Biden's proposed COVID-19 Advisory Board would also include Dr. Vivek Murthy, who served as Surgeon General during the latter part of the Obama-Biden administration.
During a 2015 CNN interview, Murthy told Dr. Sanjay Gupta that he was not in favor of making vaccines mandatory. When asked if he wanted to "significantly change the opt-out process … the exemption process overall" that allows "people to exempt based on personal, religious or medical reasons," Murthy expressed a desire to change the opt-out process.
"While I don't necessarily believe that we are at a stage where we need a federal mandate when it comes to vaccinations, I am not in favor of an expanded exemption process and I am concerned, as it is, that the current exemption process in some states is too permissive," he said. Speaking with CNN's Jake Tapper after the interview, Gupta explained that Murthy "talked about the fact that he wants to cut down the number of people who can say no to these vaccines."
Earlier this year, Murthy was interviewed on National Public Radio where he talked about the issues of depression, anxiety, loneliness, and suicide. Asked if he thought the coronavirus pandemic was "increasing social isolation worldwide," Murthy answered in the affirmative.
"I think there's a real possibility that the physical distancing we're being asked to observe to tamp down this wave of COVID-19 infection could very well contribute to more loneliness," he asserted. "I think it could contribute to a social recession, if you will, marked by deepening levels of loneliness as we stay apart for longer and longer periods of time."
Murthy cited the coronavirus pandemic as "an opportunity for us to rethink and recenter our lives around relationships, to recognize once again and perhaps even more deeply appreciate the role and power that relationships have in our lives." According to Murthy, "If we approach this moment with intentionality, if we approach this time … with a mindset that we are going to double down and focus on both the quality of our time with other people as well as the quantity of time that we dedicate to the people we love, then I think that we may be able to come out of this much stronger."