4 Unanswered Questions Surrounding Trump's Plan to Reunite Immigrant Families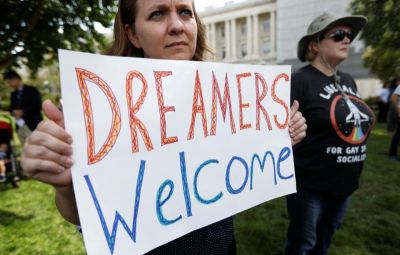 4. Will Congress pass an immigration bill?
There has been increased pressure on the legislative branch to pass legislation to fix the nation's immigration system, as Trump has put much of the blame for immigrant family separations on the shoulders of lawmakers.
On Wednesday, another attempt to pass a GOP establishment-backed immigration bill failed with even less support than a more conservative failed immigration bill had last week. The compromise bill included a proposal to end family separations at the border and would have provided Dreamers with a pathway to citizenship.
Although Trump has placed the blame on Congress for the family separation issue, he suggested that lawmakers wait until after a new Congress is sworn in following this year's midterm elections to resume efforts on immigration reform.
"Republicans should stop wasting their time on Immigration until after we elect more Senators and Congressmen/women in November," he tweeted. "Dems are just playing games, have no intention of doing anything to solves this decades old problem. We can pass great legislation after the Red Wave!"
Although Trump tweeted out support of the compromise bill on Wednesday before the vote, it wasn't enough to influence conservative members to support it. Congress will have to wait until next month to resume the immigration debate as the legislature is now in recess for the Independence Day holiday.
"On the family reunification issue, not only have there been discussions this week but there are continued discussions that happened today, will be happening over the next couple of days as we look at a legislative fix for that issue," Rep. Mark Meadows, R-N.C., the chairman of the Freedom Caucus, told reporters Thursday afternoon. "Right now it's critical that we act expeditiously to get something on the president's desk."