5 Christian Leaders' Reactions to Trump's UN Speech: 'Trump Was Churchill'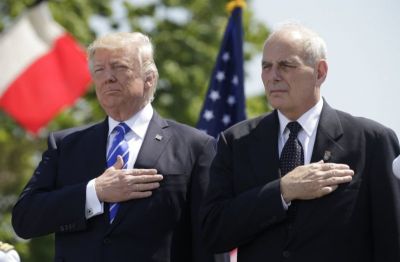 John Kelly
While a number of Christian leaders have praised Trump's speech, photos have emerged showing White House Chief of Staff John Kelly during the speech that has left many curious.
Although he is not a religious leader, it's worth mentioning that photos show Kelly, who was in the audience in New York, appearing to be a bit uncomfortable during the speech.
One photo shows Kelly sitting with his face in his left hand. While another image shows Kelly sitting and looking at the floor.
It is unclear what Kelly thought of Trump's speech but that hasn't stop some in the media from speculating.
This is not the first time Kelly has made headlines for his reactions while Trump was speaking. In August, Kelly had a pained expression on his face when Trump spoke to the media about racism and the events in Charlottesville.