5 Christian Movies Coming Out in Theaters Nationwide This Fall
"Indivisible"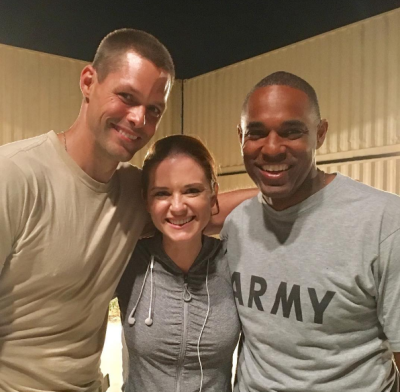 "Indivisible" is based on the life of Army chaplain Darren Turner, a decorated Iraqi war veteran, who faces an unexpected emotional struggle that threatens his marriage and his family's future.
The movie will premiere in theaters nationwide on Oct. 26.
"Indivisible" features three "Grey's Anatomy" actors in the leading roles, Sarah Drew who plays chaplain Turner's wife, Heather Turner, Justin Bruening as the chaplain, and Jason George as a soldier who is having serious marriage trouble, as seen in the trailer. In addition to starring in the faith-based movie, Drew, who is an outspoken Christian and now one of the main characters on the hit TV-series, also serves as executive producer of the film.
According to the synopsis, "Darren and Heather Turner are ready to follow their calling: serving God, family and country. But when war etches deep battle scars, the Turners' once-solid marriage lies in peril. Shaken and forever changed by what they've experienced, the couple now faces their toughest battle: the fight to save their marriage."
"Indivisible" was produced by Reserve Entertainment, Provident Films, The WTA Group, Graceworks Pictures and Calvary Pictures, made by the studio that brought "Fireproof" and "War Room." For more information, click here.