5 Christians Vying for a Championship Ring in NBA Playoffs
2. Bradley Beal, 23, Washington Wizards Shooting Guard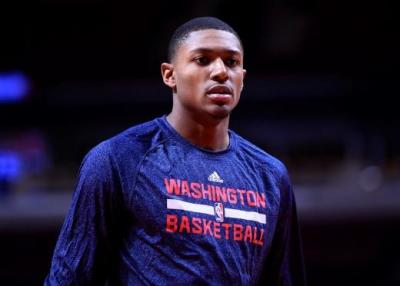 Bradley Beal's social media profile says a lot about his faith. The shooting guard's Twitter bio starts with "to God be the glory" while the description on his Instagram page begins with the word "blessed."
Just last month, Beal tweeted faith-based messages to over 250,000 followers on Twitter like "give it to God!" and "blessed to see another day."
As a teenager, Beal tattooed symbols of his faith on his arms that he drew himself. Some of that inking includes praying hands with Philippians 4:13 on his left arm which reads, "I can do all things through Him who strengthens me." (ESV)
Beal credits God and his family for helping him get to the NBA.
"Because I know a lot of kids don't have their family, or don't have one of their parents or don't have the siblings that I have," he said in a previous Washington Post report. "But I knew without them, or without them pushing me and without God, of course, I wouldn't even be here."