5 Christians Vying for a Championship Ring in NBA Playoffs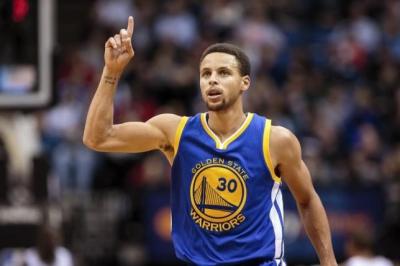 4. Steph Curry, 28, Golden State Warriors Point Guard
Steph Curry's family helped shape his faith in his youth. In middle school, Curry recalled starting his relationship with God.
"My parents had us in church every Sunday, every Wednesday. It was more of a tradition at that point; I didn't have a personal relationship with the Lord until I went to the altar call one Sunday and the youth pastor told us to make a decision for ourselves," Curry previously told Active Faith. "The youth pastor told us we had to make a decision for ourselves, we couldn't rely on our parents. It had to be a decision on our own, and that's when I made it."
Curry's faith has always been at the forefront of his career, which led to him speaking at Christian college Liberty University in Lynchburg, Virginia, earlier this year. There, he spoke to students about using his career to give glory to God.
"The Lord has blessed me with these talents to do something special. But it is not about me," the two-time reigning league MVP said, according to the Liberty University website. "That is something that I want my career and my life to be a reflection of — His love and His grace and mercy. Whether it is winning games, losing games, making shots, missing shots — it is all about giving glory to God."