5 Devout Christians Who Will Be Playing for Eagles, Patriots in Super Bowl LII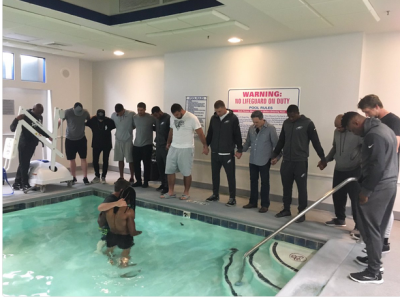 This Sunday, tens of millions of Americans will watch Super Bowl LII, with the Philadelphia Eagles taking on last year's winners, the New England Patriots.
Both the Eagles and Patriots have practicing Christians on their active roster who will be playing in the biggest game of the season.
Here, in no particular order, are five players who will be taking the field at the highly-watched championship game.
Honorable mention goes to two injured Eagles players, quarterback Carson Wentz and safety Chris Maragos.