5 Devout Christians Who Will Be Playing for Eagles, Patriots in Super Bowl LII
Trey Burton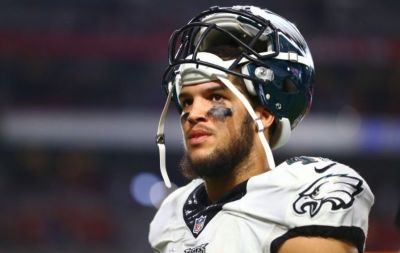 Philadelphia Eagles tight end Trey Burton has a reputation for being the NFL team's unofficial preacher, explaining in a 2017 interview with CBS Sports that the players' faith was growing despite injury issues.
"We do a couples Bible study every Monday night. Thursday, ideally, we do a team Bible study at the facility," said Burton.
"Saturday, another guy leads. And after meetings that night in one of our hotel rooms, we'll chop it up and pray for each other."
Regarding the injury of a couple of his teammates last year, Burton told CBS that he believed Satan was using things like injuries in an attempt to deter them.
"We've had a lot of guys who are strong leaders get hurt after showing their boldness for the Lord," added Burton. "Satan can't control us on the field, so he's going to try to attack us off the field, attacking us physically."