5 Devout Christians Who Will Be Playing for Eagles, Patriots in Super Bowl LII
Nick Foles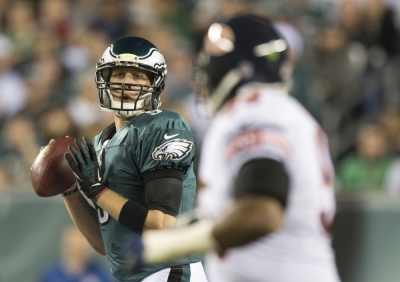 Nick Foles, the 29-year-old quarterback for the Philadelphia Eagles, joined his teammates to take part in a YouVersion plan titled "Professional Football Players on Humility and Surrender" in 2017.
In the 15-day devotional, the athletes — brought together by fellow Eagles player Carson Wentz's nonprofit organization Audience of One and Chris Maragos —created content in the form of videos where they shared scriptures and their testimonies.
"I kept reading scripture, I kept praying, I kept asking God — and so many of us ask God for signs, we ask God, 'Hey, please just put it on the wall, like, I want to know,' but that's not how it works," said Foles in his testimony.
"He's not always going to do that. He was shaping me. He was bringing me down to my knees."
At a recent press conference, Foles said that he has liked the idea of becoming a "high school pastor" and might have done that if he was not a professional football player.