Philadelphia Eagles Create YouVersion Bible Devotional on Humility, Surrender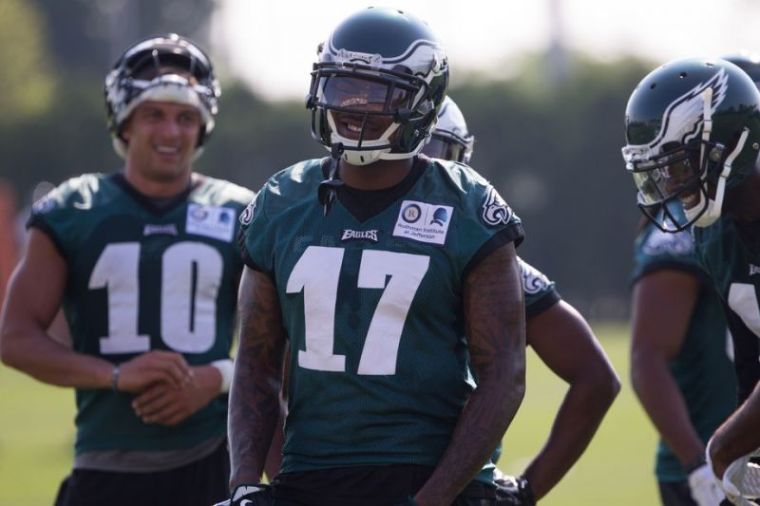 Now that the NFL season is underway, millennial Christian players from the Philadelphia Eagles are sharing a Bible devotional plan centered around surrendering to God.
In the YouVersion plan, "Professional Football Players on Humility and Surrender," Eagles quarterback Carson Wentz, 24, is joining teammates like tight end Trey Burton, 25, QB Nick Foles, 28, tight end Zach Ertz, 26, safety Chris Maragos, 30, and former teammate Jordan Matthews, the 25-year-old wide receiver who spent two years with the Eagles before signing on with the Buffalo Bills last year.
In the 15-day devotional, the athletes — brought together by Wentz's nonprofit organization Audience of One — have created content in the form of videos where they share scriptures and their testimonies.
"Carson Wentz's Audience of One (A01) and friends discuss scriptures about staying humble and walking in surrender to the Lordship of Jesus," a description of the devotional reads in part.
On day one of the devotional, Foles is featured in a video centering on the Bible verse 2 Corinthians 12:9 which reads: "My grace is sufficient for you, for my power is made perfect in weakness," (ESV). Foles, a third round draft pick by the Eagles in 2012, once thought about retiring from his beloved game and turned to God for direction when he began to lose his passion for the sport.
"I kept reading scripture, I kept praying, I kept asking God — and so many of us ask God for signs, we ask God, 'Hey, please just put it on the wall, like, I want to know,' but that's not how it works," the QB said. "He's not always going to do that. He was shaping me. He was bringing me down to my knees."
During those tough moments of prayer, Foles recalled God telling him to take a leap of faith.
"At that moment, through that prayer, He said, 'Hey, just take a step of faith.' You're either going to stop playing the game of football and you're going to go onto a different area of your life and I'm going to be with you," he said. "I'm going to be the most important thing in your life, or you're going to step back into football and you're going to continue to play and I'm going to be with you every step of the way and you're going to play to glorify me."
Wentz, whose AO1 foundation spearheaded the devotional, previously spoke to ESPN about what the Audience of One phrase means to him.
"It was kind of a motto I picked up early in my career, and I finally put it on my body just to live the Lord as my audience," he said, revealing a tattoo of the phrase on his wrist. "Whether it was playing football, going to school or whatever I'm doing in my life."