Christian Tight End Seth DeValve Becomes First White NFL Player to Take a Knee During National Anthem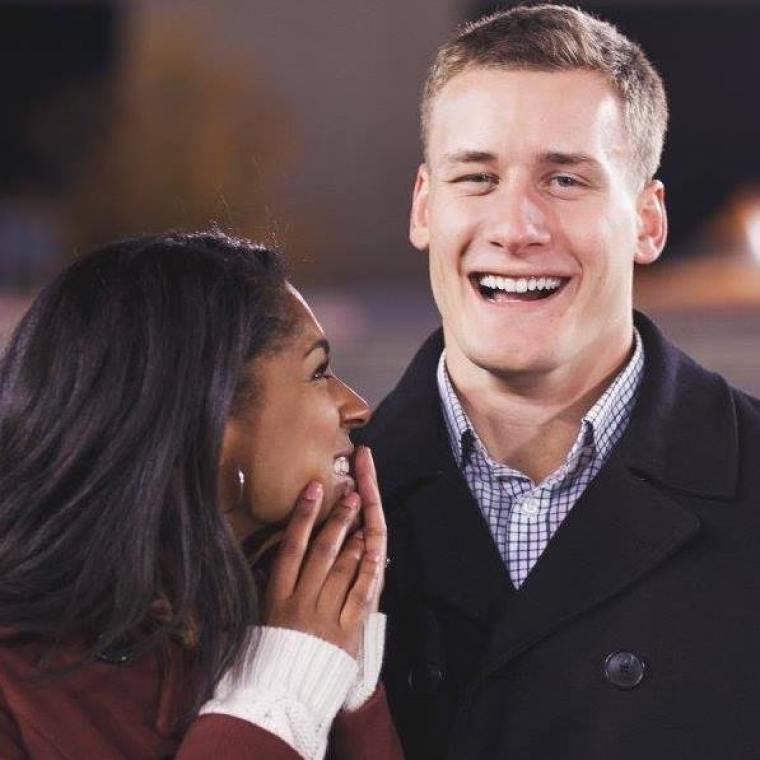 Christian Cleveland Browns tight end Seth DeValve, 24, who met his black wife, Erica, while serving in the Princeton Faith & Action campus ministry, became the first known white player to take a knee during the national anthem Monday.
DeValve, according to ESPN, was one of a dozen Browns players who took a knee in a prayer circle ahead of a preseason game against the New York Giants as the national anthem was being performed.
Many of the players who joined in the prayer circle cited ongoing racial unrest for their decision to pray during the national anthem. While DeValve specifically mentioned the deadly Charlottesville protest in his comments for taking a knee, he noted that he was taking it for his family.
"I myself will be raising children that don't look like me, and I want to do my part as well to do everything I can to raise them in a better environment than we have right now," he said. "So I wanted to take the opportunity with my teammates during the anthem to pray for our country and also to draw attention to the fact that we have work to do."
Free agent football player Colin Kaepernick sparked the controversial take a knee movement in protest of what he called the oppression of people of color in 2016. He has refused to stand while the national anthem plays before the start of games until significant changes are made to address racial injustice and oppression.
Many have argued that he is currently out of a job because of his activism. His supporters have been launching protests across the country in recent weeks to get him back in the game. On Wednesday, a group of them rallied outside NFL headquarters demanding that he be signed by the start of the regular season next month.
"It saddens me that in 2017 we have to do something like that," DeValve told ESPN. "I personally would like to say that I love this country. I love our national anthem. I'm very grateful to the men and women who have given their lives and give a lot every day to protect this country and serve this country. I want to honor them as much as I can."
He further noted: "The United States is the greatest country in the world. It is because it provides opportunities to citizens that no other country does. The issue is that it doesn't provide equal opportunity to everybody. I wanted to support my African-American teammates today who wanted to take a knee."
According the Cleveland Browns, DeValve is the youngest of four brothers. His brother, Jacob, ran track at Liberty University. He studied mechanical and aerospace engineering while at Princeton University and also worked in risk management at NRG Energy for a semester of college, according to his Facebook profile.
In a post last Wednesday, he called out what he says was the church's refusal to discuss racism after listening to a sermon by a white pastor a day after the Charlottesville incident.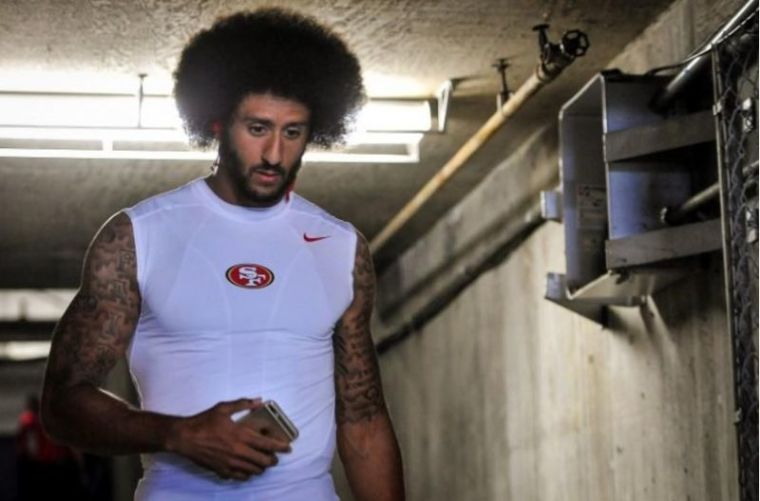 "Despite the fact that complete failure (and often times outright refusal) to discuss racism in the church is nothing new and something I've experienced countless times, I was disgusted," he wrote.
"I'm not surprised, or shocked by what took place in Charlottesville. I knew and know that racism, white supremacy, even naziism, are alive and well in this country. These people are thriving under a president who has benefited from their support and will not denounce them, and this is what happens," he added.
Since he decided to take a knee, DeValve has been getting high praise on social media as well as national media attention.
"You know the country is messed up when Seth Devalve, a white dude that went to Princeton kneels for the anthem. Mad props and respect," wrote Browns fan Larry Spencer on Twitter.
Reacting to the attention her husband has been receiving for his protest, Erica DeValve urged his supporters to not get carried away in praising him, in a post on Very Smart Brothas on Thursday.
"While I understand (and am deeply proud) that Seth is the first white NFL player to kneel during a demonstration like this (on Sept. 4, 2016, Megan Rapinoe, a U.S. women's soccer player, was the first white professional athlete to do so), I would like to push back against some of the attention he's been getting that portrays him as some sort of white savior to a movement that was started and has been carried on by black football players for about a year now," she wrote.
"I am grateful for the widespread support and praise that Seth is getting for his actions, but I would like to offer a humble reminder that a man—a black man—literally lost his job for taking a knee, week after week, on his own. Colin Kaepernick bravely took a step and began a movement throughout the NFL, and he suffered a ridiculous amount of hate and threats and ultimately lost his life's work in the sport he loves," she added.