5 Devout Christians Competing for Team USA in Winter Olympics
Maame Biney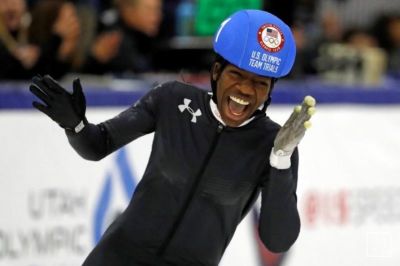 American short track speed-skater Maame Biney started skating when she was 6 and qualified for the Pyeongchang Winter Olympics before she turned 18.
On her Instagram account, Biney explained that the "smile on my face doesn't mean my life is perfect. It means I appreciate what I have and what God has blessed me with."
In response to her qualifying win in Utah last December, Biney took to social media to "start off by thanking God."
"I am so sure that none of this would have happened if it wasn't for him," wrote Biney. "If God hadn't given my dad the strength to wake up, and take me to practice, I wouldn't be here today. I also want to thank God for giving me the passion to do this."