'Another promise kept': 5 evangelical leaders respond to Trump's Golan Heights statement  
Samuel Rodriguez
The Rev. Samuel Rodriguez, president of the National Hispanic Christian Leadership Conference, took to social media to celebrate Trump's announcement.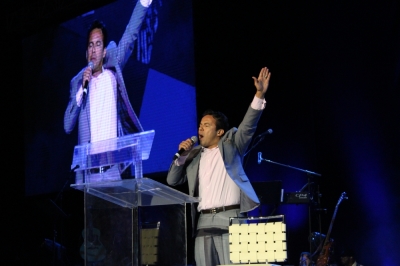 In a post to Twitter on Thursday evening, Rodriguez, who also serves on the president's evangelical advisory board, applauded the statement.
"I applaud this administration's decision to recognize what's been true since God gave the Israelites the Promised Land, and more recently when Israel re-took control of the land during the Six-Day War in 1967, that the Golan Heights are the rightful, sovereign lands of Israel," said Rodriguez.