5 Historic Omissions in ABC's LGBT Miniseries 'When We Rise'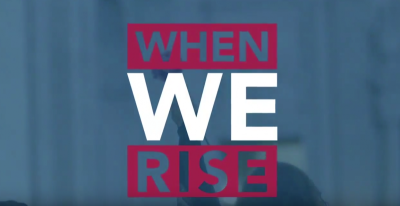 Over the course of a week the network television channel ABC ran a miniseries titled "When We Rise" that focused on the history of the gay rights movement as seen primarily through the eyes of a few activists based in San Francisco, California.
The series featured LGBT activists Cleve Jones, Roma Guy, Ken Jones and Cecilia Chung.
The miniseries was divided into four parts, with each primarily covering one decade and the occasional flash forward and narrations from LGBT activists.
Part I was centered on the 1970s, Part II was centered on the 1980s, Part III largely centered on the 1990s, and Part IV focused on the 2000s.
Dustin Lance Black, writer of the miniseries, was also the mind behind the Academy Award-winning 2008 movie "Milk" that was based on the life of openly gay politician Harvey Milk.
In an interview with The Frame, Black said he viewed "When We Rise" as a history project that was also meant to help heal a divided in the United States.
"I wrote this series for my family in the South — for my family and what people call other America who don't know this history. But I also think we don't know how much we have in common," Black said.
"[I]f we just focus these LGBT stories on what we have in common, and utilize some of that common language, I think there's a chance for this to be a healing series. And boy, do we need it right now."
However, certain omissions from Black's retelling of the history of the LGBT movement, especially of those who were critical of its aims, may undermine his effort to tell good history and bring a fractured country together.