5 Historic Omissions in ABC's LGBT Miniseries 'When We Rise'
2. Former President Ronald Reagan's opposition to the Briggs Initiative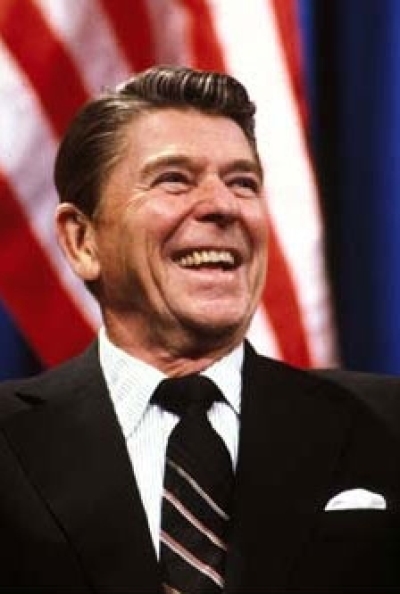 In Part II, a good deal of attention was focused on the campaign to defeat Proposition 6, which if enacted would have made it illegal in California for a public school teacher to be openly homosexual or to advocate for gay rights.
Also called the Briggs Initiative after the state legislator who championed it, the episode shows activists from the diverse communities campaigning against it. It also showed figures like Harvey Milk arguing against the measure on television.
What the episode did not show or make any noticeable reference to was former California governor and rising Republican star Ronald Reagan's opposition to it.
In an opinion column published in the Los Angeles Herald-Examiner right before the 1978 ballot initiative was voted on, Reagan argued that Proposition 6 was an example of government overreach.
"Since the measure does not restrict itself to the classroom, every aspect of a teacher's personal life could presumably come under suspicion. What constitutes 'advocacy' of homosexuality? Would public opposition to Prop. 6 by a teacher — should it pass — be considered advocacy?" wrote Reagan.
"And how do you prevent an overwrought child with bad grades from seeking revenge by accusing the teacher of a homosexual advance or 'advocacy'? Under Prop. 6, you don't."
The omission is a major one, since according to many, including Real Clear Politics Washington Bureau Chief Carl M. Cannon, Reagan's denunciation of Proposition 6 was a key factor to its demise.
"Intensive politicking by the California's liberal establishment had pared Proposition 6's support from a whopping 75 percent to 55 percent, but that's where the needle stayed — until Reagan spoke out," wrote Cannon in 2014.
"In September, he told reporters of his opposition, and followed up with an op-ed saying Proposition 6 would do 'real mischief.' Support for it eroded, even in Briggs' home county, and it lost handily."
Later on, Reagan is mentioned in a negative context of being blamed for not doing enough to combat the AIDS epidemic.