5 Historic Omissions in ABC's LGBT Miniseries 'When We Rise'
3. Dr. Charles Socarides' four-page letter to his gay son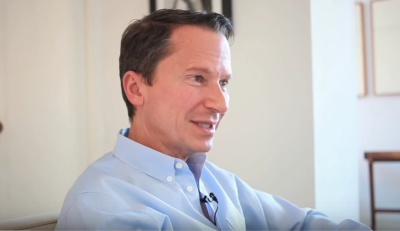 Near the end of Part III, the miniseries reenacts the meeting between conversion therapy proponent Dr. Charles Socarides and his son, Richard, who came out to him.
The scene was based on the actual coming out meeting, with an authentic touch of the gay son being played by Richard Socarides' younger brother, Charles.
What the miniseries omitted from its retelling of the relationship between the two family members was that of a letter of encouragement written by Socarides months after the emotional meeting.
In an interview with the LGBT website I'm From Driftwood in 2013, Richard Socarides described what happened after he came out to his father.
"A relatively short interval of a couple of months in which we didn't speak to each other passed, and then he sent me a letter," Richard said.
"He sent me a beautiful letter handwritten, four pages, in which he basically said, 'I'm sorry I behaved so badly. I'm sorry I got angry. You're the most important person to me in my life and I love you. The only thing that's important to me is your happiness and if this is what makes you happy I want to support you, and we'll just figure out a way to manage it.'"
Richard went on to add that while "the letter was a great moment," his father "did not change what he was saying publicly about the treatment and cure of homosexuality."