6 Christian movies coming out this summer, fall 2020
2. "A Week Away"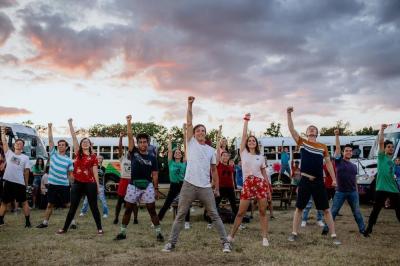 The first Netflix original faith-based musical, "A Week Away," features a slew of rearranged contemporary Christian music hits with a compelling story of a troubled young man whose life is transformed. 
The idea for the movie came from Christian singer and actor Alan Powell, who co-wrote the screenplay with Kali Bailey.
Shot in Nashville, Tennessee, the film follows "troubled teen Will Hawkins (Kevin Quinn) who has a run-in with the law that puts him at an important crossroad: go to juvenile detention or attend a Christian summer camp. At first a fish-out-of-water, Will opens his heart, discovers love with a camp regular (Bailee Madison), and finds a sense of belonging in the last place he expected to find it," according to Netflix.
Others featured in the cast is Sherri Shepherd, David Koechner, Jahbril Cook, Kat Conner Sterling, and Iain Tucker.
"A Week Away" is filled with well-known contemporary Christian music that has been reimagined. Adam Watts ("High School Musical 3") Powell and Cory Clark worked together to pen three original songs for the faith-based film.
"A Week Away" is scheduled to stream on Netflix later this year.