Weather Underground bombing, Puerto Rican nationalists: 5 other times the US Capitol was attacked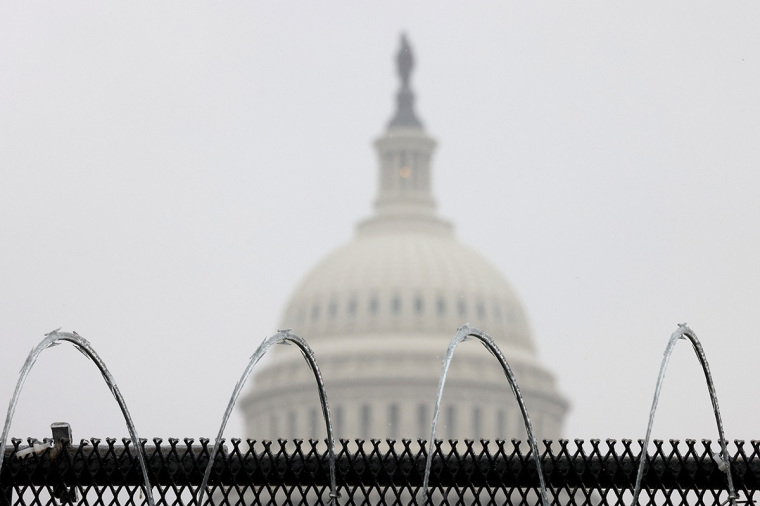 House Speaker Nancy Pelosi, D-Calif., has called for a commission to investigate the attack at the U.S. Capitol last month. Democrats and Republicans are debating how to proceed, including the political composition of the commission and whether to broaden the scope to include the deadly riots that took place last summer or only look into Capitol security on Jan. 6. 
On that day, while Congress met to certify the results of the 2020 presidential election, hundreds of Trump supporters and others stormed the Capitol building ahead of a scheduled rally that was meant to start that afternoon following a separate event where then-President Trump spoke at the Ellipse earlier in the morning.
Several people were injured in the melee and five people died, including Ashli Babbitt, an unarmed U.S. Air Force veteran who was shot and killed by a Capitol police officer as she allegedly attempted to climb through a smashed door pane into the House chamber.
Others who died during the Capitol breach included Trump supporters Kevin Greeson of Alabama and Benjamin Phillips of Pennsylvania, who both died of heart conditions during the protests, and Roseanne Boyland, who died of "acute amphetamine intoxication."
Although it was initially believed that Capitol Police officer Brian Sicknick had died as a result of injuries sustained in the attack, it was later concluded by a medical examiner that he had sustained no injuries and passed away from natural causes days later.
In response, fencing with razor wire was erected around the Capitol and 25,000 National Guard soldiers were deployed to Washington, D.C., ahead of President Joe Biden's inauguration. Some 6,000 soldiers are expected to remain in the District at least through March and possibly until the fall. 
Although the riot could be considered unprecedented in some respects, the Capitol has seen its share of politically-inspired violence since the district's founding.  
Here are five times when the Capitol was the scene of armed attacks by gunmen and domestic terror groups. These include the 1983 bombing by the Weather Underground and a mass shooting of congressmen by Puerto Rican nationalists.