5 Shocking Revelations About North Korea in 2017: From Tortured Orphans to End Times Fears
5. Female soldiers stop having periods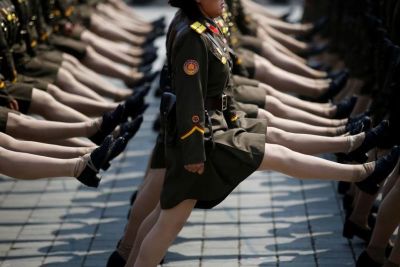 A former North Korean female soldier who served for nearly 10 years revealed in November that women are abused so horrifically in the army that many of them stop menstruating.
Lee So Yeon said that "malnutrition and the stressful environment" leads women to stop having their periods after six months to a year of service.
"The female soldiers were saying that they are glad that they are not having periods. They were saying that they were glad because the situation is so bad if they were having periods too that would have been worse," she said.
A number of the female soldiers also suffered repeated rapes, Lee said, and due to limited provisions were forced to take showers with a hose connected to a mountain stream.
"We would get frogs and snakes through the hose," she recalled.