5 Shocking Revelations About North Korea in 2017: From Tortured Orphans to End Times Fears
4. Deformed babies, corpses at nuclear site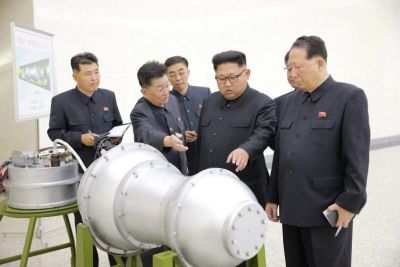 As the world's fears grew over dictator Kim Jong Un's insistence on expanding the country's nuclear program, several defectors came forward in November to expose highly disturbing stories from the Punngye-ri nuclear site.
"I heard from a relative in Kilju that deformed babies were born in hospitals there," one unnamed defector told the Research Association of Vision of North Korea.
Another stated, "I spoke on the phone with family members I left behind there and they told me that all of the underground wells dried up after the sixth nuclear test."
One defector, who escaped in 2010, revealed that he experienced two nuclear tests in Punggye-ri, where mostly soldiers and farmers live.
"Prior to nuclear tests, around two tests involving only detonators take place, and locals are mobilized to dig deep holes for those tests. I personally saw corpses floating down the river with their limbs severed," he revealed.