5 takeaways from first presidential debate: COVID-19 response, Trump taxes, systemic racism
Supreme Court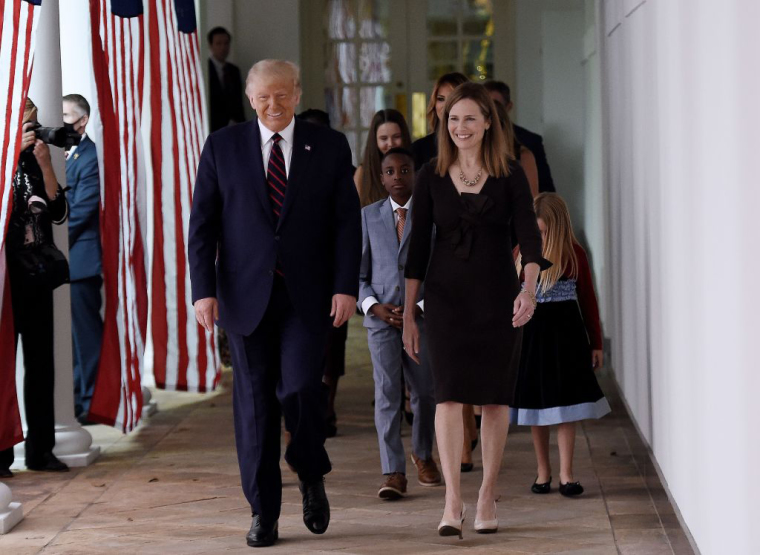 The first topic discussed was Trump's nomination of Judge Amy Coney Barrett to fill the vacant seat on the United States Supreme Court following the death of Justice Ruth Bader Ginsburg.
Trump defended the merits of Barrett and her credentials, saying that she's "respected by all" for her legal experience — noting that even legal experts on the left have publicly backed Barrett's nomination to the court — and he had the constitutional right to fill the vacancy immediately. 
"We won the election. Elections have consequences. We have the Senate, we have the White House, and we have a phenomenal nominee," said Trump, noting that his first term doesn't end until January 2021 and thus believes there's plenty of time to complete the confirmation process. "She will be outstanding."  
Biden said that while he considered Barrett "a very fine person," he was concerned by her reported opposition to the Affordable Care Act, which is being legally challenged, and overturning Roe v. Wade.
The former vice president also argued that voters in this election, not the last election, should determine who gets to nominate the next Supreme Court justice: "We're in the middle of an election already" due to early voting taking place in some states.
"We should wait and see what the outcome of the election is because that's the only way the American people get to express their view," Biden said.