5 things to know about the Kyle Rittenhouse trial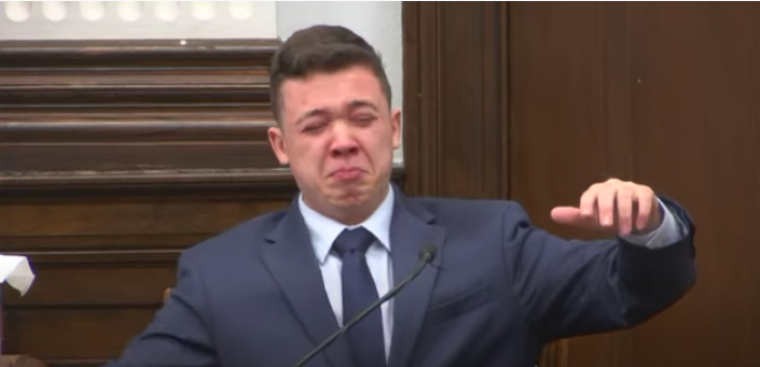 Rittenhouse delivers emotional testimony
Rittenhouse told his story in emotional testimony last Wednesday.
"The person that attacked me first threatened to kill me twice," he recalled.
"Mr. Rosenbaum was walking with a steel chain, and he had a blue mask around his face, and he was just mad about something."
Rittenhouse suggested that Rosenbaum was mad that he and a friend were "asking people if they needed medical help."
The teen reported that Rosenbaum screamed: "If I catch any of you f***ers alone, I'm going to f***ing kill you."
As Rittenhouse sought to put out fires at one of the car dealerships, he was cornered by Rosenbaum and other protesters. As he recounted the moments leading up to his shooting of Rosenbaum, Rittenhouse broke down in tears. 
"There were three people right there," Rittenhouse said as he struggled to compose himself.  After a short recess, Rittenhouse said that Rosenbaum was instructed by another protester to "get him and kill him." Rittenhouse worked to escape the situation by running away and was chased by Rosenbaum.
According to Rittenhouse, Rosenbaum threw a bag at him, which he thought was a chain at the time. When Rittenhouse turned around and pointed his gun at Rosenbaum, he did not retreat.
"After he throws the bag and he continues to run, he's gaining speed on me. A gunshot is fired from behind me, directly behind me, and I take a few steps. And that's when I turn around, and as I'm turning around, Mr. Rosenbaum is … coming at me with his arms out in front of him. I remember his hand on the barrel of my gun."
Rittenhouse testified that he shot Rosenbaum about four times as he was surrounded by about 100 people with no way out of the situation. After shooting Rosenbaum and attempting to provide medical assistance, the teen decided to turn himself into authorities as what he described as a "mob" chased him.
"The next thing I remember is Anthony Huber striking me in the head with a skateboard," Rittenhouse stated.
The skateboard attack caused Rittenhouse to "stumble and hit the ground," where he was hit with a rock. Surrounded by an unspecified number of people, Rittenhouse reported that he moved his rifle in their direction and all but one person backed away.
"The last person ... I don't know his name, I don't think he was ever identified, jumps at me with his … boots. And as he's running at me and jumping, as his boot is making contact with my face, I fired two shots at him." 
Rittenhouse predicted that the unidentified person would have "stomped my face in if I didn't fire." Shortly after shooting at the person, Huber struck him in the neck with a skateboard a second time. 
"He grabs my gun, and I can feel it pulling away from me. … I can feel the strap starting to come off my … body," Rittenhouse recalled. After he fired one shot at Huber, Rittenhouse saw Grosskreutz putting up his hands.
"As I'm lowering my weapon, I look down and then, Mr. Grosskreutz … lunges at me with his pistol pointed directly at my head," he said. 
Rittenhouse shot Grosskreutz once. After unsuccessfully attempting to turn himself into Kenosha Police, he returned home and turned himself into the Antioch, Illinois, Police Department.