5 things to know about the Kyle Rittenhouse trial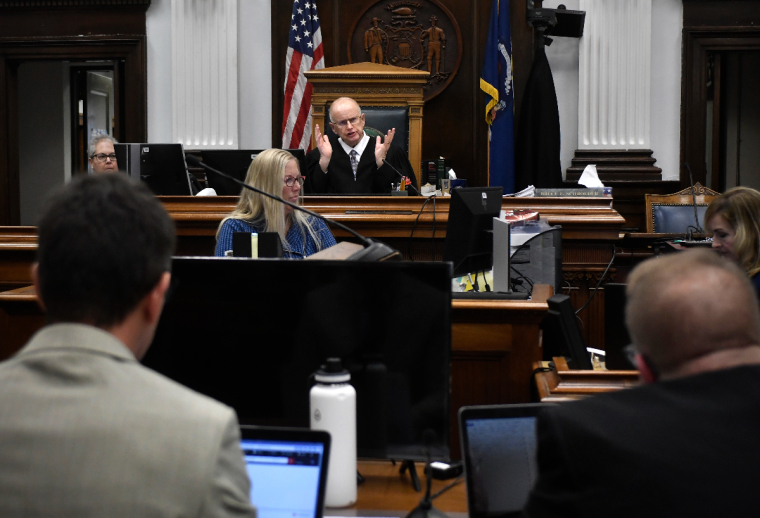 Judge accuses prosecutor of 'grave constitutional violation' 
On Wednesday, when Rittenhouse took the stand, Schroeder accused prosecutor Thomas Binger of stepping "close to or over the line on commenting on the defendant's pretrial silence, which is a well-known rule." He expressed alarm "that would have been an issue." 
"I was astonished when you began your examination by commenting on the defendant's post-arrest silence," he added. "That's basic law. It's been basic law in this country for 40 years, 50 years. I have no idea why you would do something like that."
Binger began his cross-examination of Rittenhouse by noting that "Since Aug. 25, 2020, this is the first time that you have told your story." He told Rittenhouse that "you've had the benefit of watching countless videos of your actions that night" and that "you've also had the opportunity to read articles people have written, interviews, things like that about what happened that night." 
While Rittenhouse maintained that he steers clear of reading other people's articles about what happened because "a majority of it is not true," Binger continued his questioning by asserting that "you have also sat here through eight days of trial" and "you've had the opportunity to watch all of the videos that have been played in this trial" and hear the "testimony of all 30-some witnesses that have testified in this trial so far."
Binger observed that "after all of that now, you are telling us your side of the story." One of Rittenhouse's attorneys accused Binger of "commenting on my client's right to remain silent," which Binger denied.
"I am making the point that after hearing everything in the case, now he's tailoring his story to what has already been introduced," Binger said.
"This is a grave constitutional violation for you to talk about the defendant's silence," Schroeder stated, ordering Binger to stop.
The Fifth Amendment to the U.S. Constitution proclaims that "no person … shall be compelled in any criminal case to be a witness against himself." The 1966 U.S. Supreme Court ruling Miranda v. Arizonaaffirmed that a detained individual has the "right to remain silent."