5 things to know about the Sri Lanka Easter bombings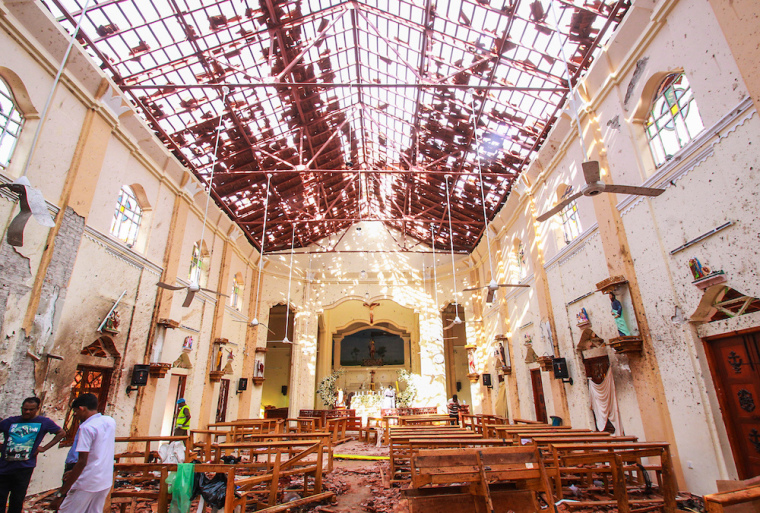 2. Government warned of possible attacks on Christians weeks before
Senaratne said Monday at a press conference that foreign intelligence passed on intelligence that "such an incident will take place in this country" in early April.
"In those detailed reports, they have said that the targets are the Christian and Catholic churches, and also the tourist destinations, hotels," Senaratne explained.
According to Al Jazeera, the defense ministry shared intelligence with the police chief on April 9 that included the terror group's name. CNN reports that one memo compiled by security officials even gave a list of suspects thought to plot such attacks.
On April 11, Deputy Inspector General of Police Priyalal Dissanayake issued another memo about the potential attacks on churches and that was circulated widely to security services and government ministries, according to CNN.
Senaratne also told reporters that foreign security agencies continued to issue a warning before the attacks. He claimed one report came about 10 minutes before the bombings began.
"Unfortunately, despite all these revelations by the intelligence units, we could not avert these attacks," Senaratne explained. "We are responsible. We are very sorry and we apologize to everybody."
The Wall Street Journal notes that international experts have regarded fundamentalist group like NTJ as being more focused on agitating over local Muslim grievances, while more established terror groups like IS and al-Qaeda have regularly reached out to smaller terror groups in other parts of the world.