5 things to know about the Sri Lanka Easter bombings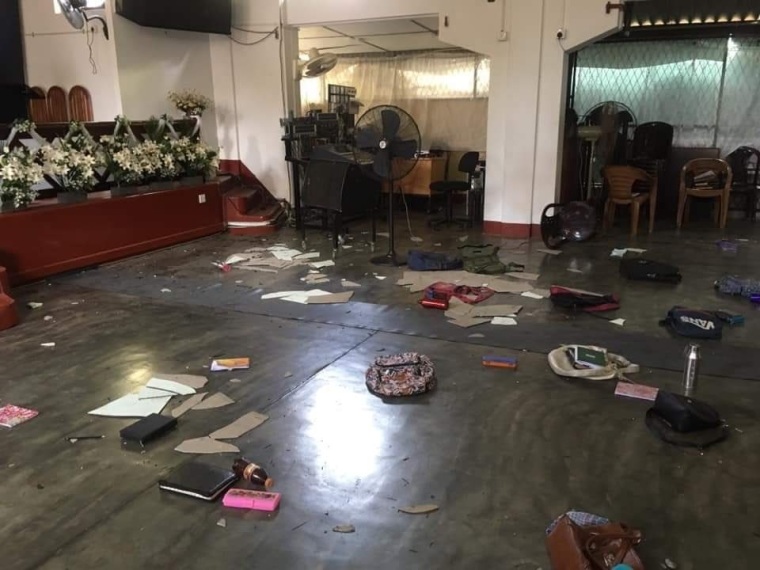 3. What kept the government from preventing the attack?
Questions abound as to why the attack could not be prevented if the government was warned weeks ahead of time.
At a press conference on Monday, telecommunications minister Harin Fernando appeared to blame the fallout of last year's constitutional crisis for causing disunity that may have led to the failure to prevent the attacks.
Last October, President Maithripala Sirisena launched an attempt to oust Prime Minister Ranil Wickremesinghe, dismiss his entire cabinet, suspend the Parliament and appoint former military strongman Mahinda Rajapaksa as prime minister.
However, Parliament passed a motion to dismiss Rajapska's appointment. The nation's highest court later ruled that the president's actions were unconstitutional. As a result, Wickremesinghe was restored to office.
According to Fernando, the coup lasted 51 days and there have been "lapses and certain infighting within the government."
"Being brutally honest, I did not see the government working together," Fernando contended, according to Al Jazeera. "Will this be one of the causes? I am saying, without being a politician, that yes, it could be that's what actually happened and that's one of the outcomes of this."
Although reports of the possible attack had been circulated, Senaratne claimed that Wickremesinghe and other government ministers were not informed of the report.
Senaratne demanded the resignation of police chief Jayasundera, according to the Hindu Business Line. Wickremesinghe has also reportedly called for an investigation into why intelligence reports of the attack were not taken seriously.