5 things to know about the Sri Lanka Easter bombings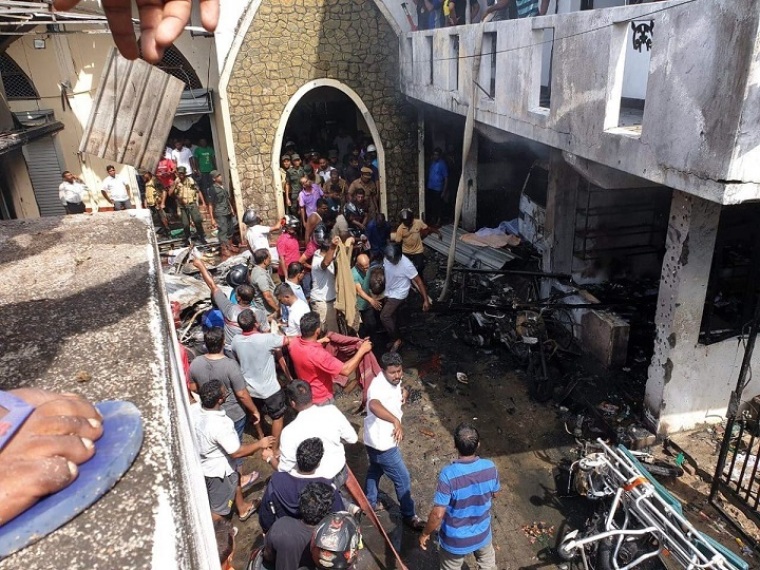 4. Sri Lanka's history of civil conflict
Up until about last year, Sri Lanka had experienced a relatively higher level of peace after violent attacks were quite common during Sri Lanka's civil war, which lasted from 1983 until 2009.
While communal violence has been a part of Sri Lankan life since it gained independence in 1948, violence reached its peak after militants from the predominantly Hindu Liberation Tigers of Tamil Eelam separatist group launched guerrilla attacks and forced government forces to establish control over the entire island nation.
The population of Sri Lanka is about 70 percent Buddhist, 12 percent Hindu, nearly 10 percent Muslim and just over 7 percent Christian. More recently, there has been increasing tension between Muslim groups and the majority Sinhalese.
According to Mario Arulthas, advocacy director for the Washington DC-based People for Equality and Relief in Lanka, a level of Buddhist nationalism was entrenched in the formation of the state when it became independent in 1948.
"Since 2009, the attention of the Sinhala Buddhist nationalists turned to the minority Muslim and Christian communities," Arulthas wrote in an op-ed.
"While the security forces maintained an iron grip on the Tamil population, Sinhala Buddhist mobs started attacking Muslim and Christian populations repeatedly. In 2018, there were anti-Muslim riots in Kandy and dozens of attacks against Christians. A report by the National Christian Evangelical Alliance of Sri Lanka said extremist elements were able to influence entire communities and lead violent attacks against places of worship and people."
As a result, Arulthas explained that Muslims and Christians have responded with much restraint to the nationalist violence.
A state of emergency was issued last March for the first time since the civil war as violence between the communities escalated in the city of Kandy and lasted days.
Despite the rising tensions, Arulthas noted that the Easter Sunday attack did not appear to be a response to past Buddhist violence because the perpetrators did not target Sinhala institutions but rather Christian institutions.
"Some people might be afraid to go to church now. At this moment I have no idea what to say," Father Lour Fernando from St. Sebastian's in Negombo told AFP.