5 things to know about the Sri Lanka Easter bombings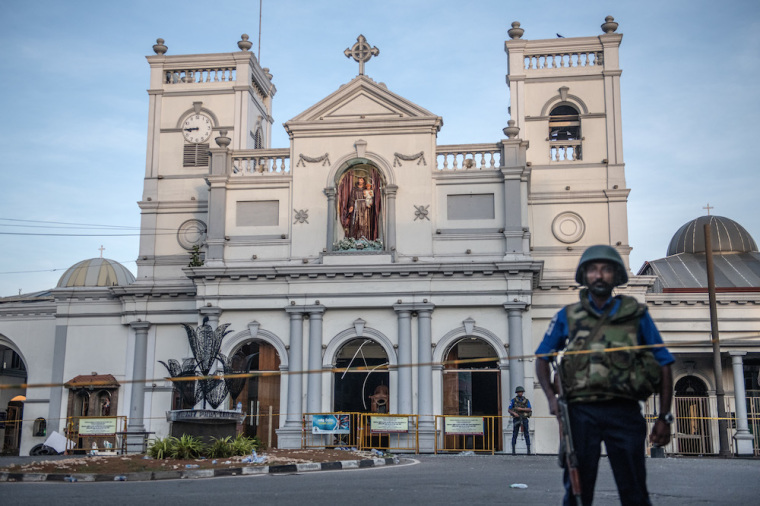 1. Who's to blame?
Update: On Tuesday, the Islamic State claimed responsibility for the attacks.
It was suspected by officials initially that the bombings were carried out by bombers having ties to the little-known Islamic terror cell Nations Thawahid Jaman (there are variants to the spelling of the group's name), an outfit that had previously defaced Buddhist statues. 
Health commissioner and cabinet spokesman Rajitha Senaratne, had stated Monday that they have "found that NTJ was involved in the attacks."
Police spokesman Ruwan Gunasekera told media on Monday that the government will not disclose details on the suspects involved in the bombings in order to prevent them from gaining publicity for their cause.
He would only confirm that "suicide bombers" carried out the attacks. Officials also disclosed that the suspects were all from the minority Muslim community, according to the Hindu Business Line. 
According to the Wall Street Journal, government officials also suggested that whoever carried out the Easter-morning attacks had assistance from more experienced international terror organizations — quite possibly groups like al-Qaeda or the Islamic State  — because of the sophistication of the attacks.
"We do not believe these attacks were carried out by a group of people who were confined to this country," Senaratne explained. "There was an international network without which these attacks could not have occurred."
"We don't see that only a small organization in this country can do all that," Senaratne added. "We are now investigating international support for them and their other links — how they produced the suicide bombers and bombs like this."
International terror expert Raffaello Pantucci of the Royal United Services Institute for Defence and Security Studies agrees.
"This attack took a lot of planning, which is surprising for a group that most have never heard of," Pantucci told the Wall Street Journal. "That makes me suspect that there is an external link, and Islamic State or al-Qaeda are the obvious suspects."
Rohan Gunaratna, of Singapore's S. Rajaratnam School of International Studies, told the Wall Street Journal that only two of the 41 Sri Lankan Muslims that traveled to join the Islamic State in Syria have returned while others have worked to radicalize others back home and elsewhere in India. Researchers believe that the NTJ has been a channel for some of the radicalization.