5 things to know about the Sri Lanka Easter bombings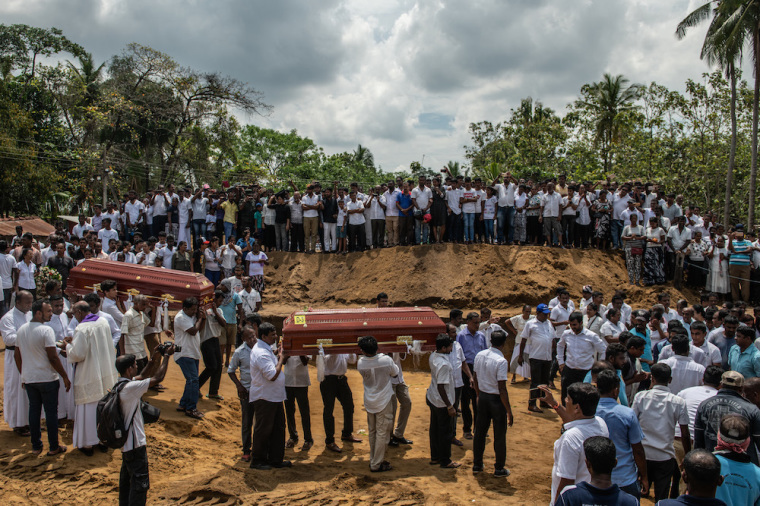 Update appended
The world was shocked on Easter Sunday as bombs targeting churches led to the loss of hundreds of innocent lives in the island nation of Sri Lanka.
An updated death toll Tuesday morning shows that over 320 lives were lost and over 500 others injured during the suicide bombings that occurred at three churches (two Catholic, one Protestant) and three hotels where celebrating Christians were having their Easter brunches in Colombo, Batticaloa and Kochchikade.
Sri Lanka's state minister of defense, Ruwan Wijewardene, said on Tuesday that the attacks were "carried out in retaliation" for last month's shooting at two mosques in New Zealand. Fifty were killed in that massacre.
There were a total of nine bomb blasts and seven suicide bombers, according to Sri Lankan authorities, six of which were simultaneous.
At least 39 tourists were killed in the attack, including at least four American nationals, who among them was a fifth-grade student at a Washington, D.C., private school. Twenty-eight other foreign nationals were wounded in the bombings.  
Investigators and security analysts have said that the plan was carefully targeting Christians in church or staying in hotels for the holiday, The Wall Street Journal reports. 
A state of emergency went into effect Tuesday, giving the military war-time powers. 
As many as 40 suspects have been arrested in connection with the bombings, according to the Associated Press. Authorities also discovered dozens of more detonators at a bus station in Colombo. 
Many are left with questions as to why there was no public warning issued as it's been revealed that the Sri Lankan government was presented with the intelligence of possible attacks on Christians many times prior to the bombings. 
In the following pages are five things to know about Sunday's bombings and the history of violence and political strife in Sri Lanka.