5 Things You Should Know About Pentecost
5. A Day of Confirmation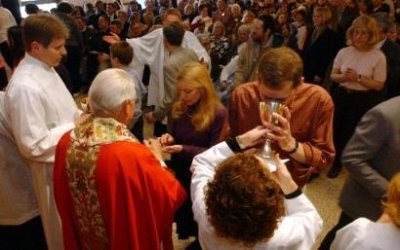 Among the many things done by churches to observe Pentecost, one that many congregations do, namely those who practice infant baptism, is to confirm their youth.
Confirmation involves young people, usually teenagers, making their own profession of faith and becoming official members of a congregation.
According to an entry on the Catholic website The New Theological Movement, there is a longstanding link between the Confirmation and Pentecost.
"The catechism of the Catholic Church sees Pentecost as the principal scriptural foundation for the sacrament of confirmation," noted TNTM in a 2012 essay.
"The connection between confirmation and Pentecost is so strong, that the Roman Catechism of the Council of Trent desired that the sacrament 'be administered principally at Pentecost,' explaining that 'on that day especially were the Apostles strengthened and confirmed by the power of the Holy Ghost.'"