5 Top Challenges Facing Christian Higher Education Today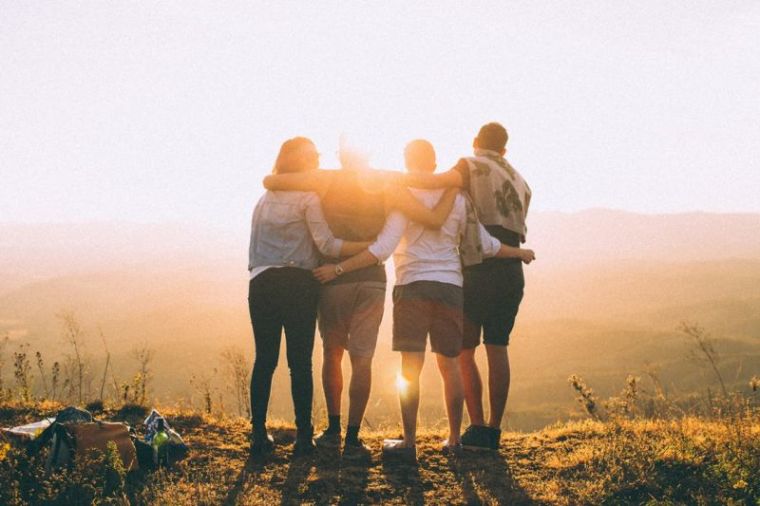 Everyday, it seems society plummets further into moral decay as truth becomes relative and biblical values are pushed by the wayside. In such times, the importance of Christian higher education and the development of Christian thinkers cannot be overestimated.
Yet, more than ever before, Christian colleges and universities are faced with innumerable challenges as they strive to prepare students to pursue biblical truth and to embody a Gospel witness in a fallen world.
In a society consumed with political correctness, the authority of Scripture becomes meaningless at best. As culture becomes increasingly hostile to biblical values, Christian institutions' commitments on issues of gender and sexuality, human origins, and the sanctity of life — from conception to death — are constantly challenged.
Scripture warns that such challenges are to be expected; Jesus promises his disciples that in this world we "will have tribulation" (John 16:33), and the Apostle Paul assures readers that "all who desire to live a godly live in Christ Jesus will be persecuted" (2 Timothy 3:12).
However, such challenging times also present an opportunity for Christian colleges to proclaim the fullness of Christ by being a voice of truth, compassion and reconciliation in a divided world.
Rather than conforming to pressures of the world (Romans 12:2), Christian colleges and universities are tasked with developing Christian thinkers through the integration of faith and learning.
Here are five challenges facing Christian higher education today — and what administrators and scholars within Christian academies should do about them.
Pressure to Waver on Biblical Commitments
In recent years, issues of gender and human sexuality have become increasingly mainstream — and they're only becoming more prevalent. A new study released by Barna Group found that 12 percent of Gen Z teens — those born between 1999 and 2015 — described their sexual orientation as something other than heterosexual, with 7 percent identifying as bisexual.
Overall, 37 percent of future college students said their gender and sexuality is "very important" to their sense of self, compared to 28 percent of their Gen X parents. In total, about a third of teens know someone who is transgender, and the majority (69%) say it's acceptable to be born one gender and to feel like another.
In light of these statistics, it's clear that more than ever before, Christian campus leaders, faculty, and professors must know how to tackle the complex issues of transgenderism, homosexuality, pornography, and how to care for LGBTQ students while holding fast to a biblical perspective on these matters.
In addition to issues of gender and human sexuality, Christian institutions are forced to defend their biblical views on human origins, the inerrancy of Scripture, religious freedom, and the sanctity of life. As more and more federal and state policies that impact the work of Christian colleges and universities are implemented, refusing to compromise on faith-based principles can seem like an impossible feat for many schools.
Yet, Scripture warns against "evolving" on such issues and commands Christians to fight for the authority of Scripture (John 8:32; NKJV). Christian institutions today are tasked with equipping students to deal with the cultural challenges unseen less than several decades ago.
When students are taught how to think critically about relevant issues through a biblical framework, they are able to thoughtfully engage with an antagonistic world (John 17:14–16); stand firm in their faith (1 Timothy 6:12); and combat the idols of our time (1 Thessalonians 1:9-10).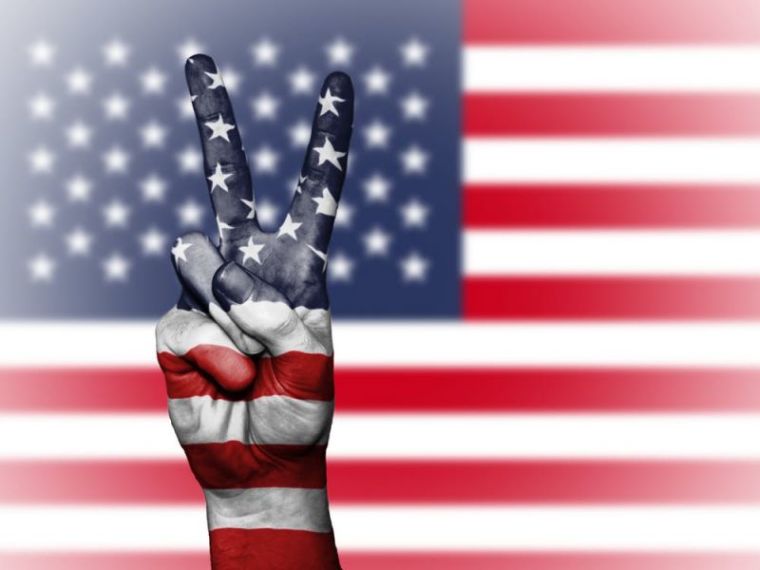 Threats to Freedom
Many secular colleges today silence the voices of Christian students in the name of political correctness and tolerance — even though the U.S. Constitution protects students' right to express personal religious and political beliefs in writing, speech, and visual or performing arts while at a public university. Last year, a Christian organization called Students for Life (SFL) made headlines after filing a federal lawsuit against Colorado State University because the college denied the pro-life group funding to pay for a campus speaker with anti-abortion views.
Unfortunately, Christian universities are today finding themselves under similar scrutiny. Those who are opposed to same-sex marriage, abortion, and other moral issues are branded bigots by the secular media and liberal activists. For example, the 2017 "Shame List" from Campus Pride — which identifies the "absolute worst campuses for LGBTQ youth" in the United States — listed dozens of Christian colleges as promoting "religious bigotry that is unsafe, harmful and perpetuates harassment toward LGBTQ youth." Some of the entrants in the "absolute worst" category included Wheaton College, Covenant College, Dallas Theological Seminary, Dordt College, Bob Jones University, and dozens more.
As Christian colleges face increasing threats to freedom and are mocked by their secular counterparts, biblically minded-professors must intelligently address such issues with students while instilling in them the confidence to live out the Gospel and hold to the inerrancy of Scripture in a pluralistic world.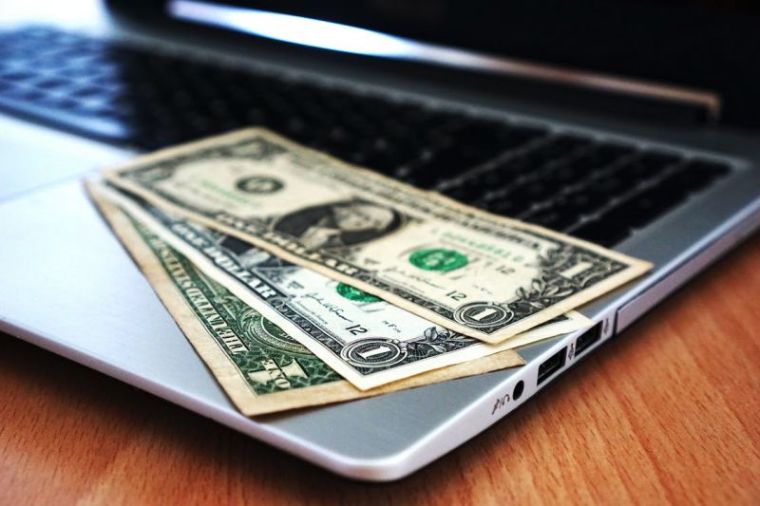 Financial Difficulties
Due to the increasing cost of higher education, many Christian colleges are faced with low enrollment rates and other financial issues. Unexpected costs, the high price of textbooks, room, and board, and facing the reality of student loans can all be major deterrents for many students who would otherwise prefer to attend a Christian institution.
According to Allie Bidwell of U.S. News & World Report, the average cost of attending a four-year public university is $8,893, while the cost of attending a private university is $30,090. While many Christian colleges offer scholarships and other forms of aid, the cost of attending a private college increased by nearly four-percent from 2012 to 2013, and that number is only rising.
For these reasons, Christianity Today notes that "financial counselors at Christian institutions find themselves caught between theological justifications for hefty loans and the financial reality they know will hit down the line." The outlet notes that last year, the National Association of Evangelicals (NAE) asked the leaders of major denominations and ministries: Would you encourage young people to attend a Christian college over a state school even if it meant graduating with more debt? In response, only about a third answered "yes,' and over half said "maybe."
It's crucial that Christian colleges and universities understand the financial realities facing higher education today and explore innovative ways for schools to meet these challenges.
Competing with Public Counterparts
In an increasingly postmodern society, the new generation of college students are less interested in Christianity and more concerned with diversity, according to Barna Group.
Among Gen Z members between 13 and 18 years old, 13 percent consider themselves atheists, compared to just 6 percent of adults overall. While 59 percent of Gen Z identifies as Christian, only 1 in 11 teens is considered by Barna to be an "engaged Christian," (i.e., not "Christian in name only").
One out of five teens in the Barna study view Christianity as negative and judgmental, and some of the biggest barriers to belief are the problem of evil (29%), perceived hypocrisy among Christians (23%), and the conflict between science and Scripture (20%).
To combat this trend, many Christian college administrators are making conscious efforts to diversify their schools and explore how campuses can better reflect God's vision of a church drawn from all demographics. Many Christian schools today hold lectures, seminars, and classes addressing the cultural concerns held by college students while making no apologies for the centrality of Christ.
What we learn, study, and absorb impacts our worldview; Colossians 2:8 warns about secular philosophies that can captivate your mind: "See to it that no one takes you captive through hollow and deceptive philosophy, which depends on human tradition and the elemental spiritual forces of this world rather than on Christ."
While today's teens are bombarded with philosophies that contradict biblical principles, Christian professors have the opportunity to thoughtfully challenge such notions while presenting Christianity as a relationship with Christ -- not merely an adherence to a list of rules.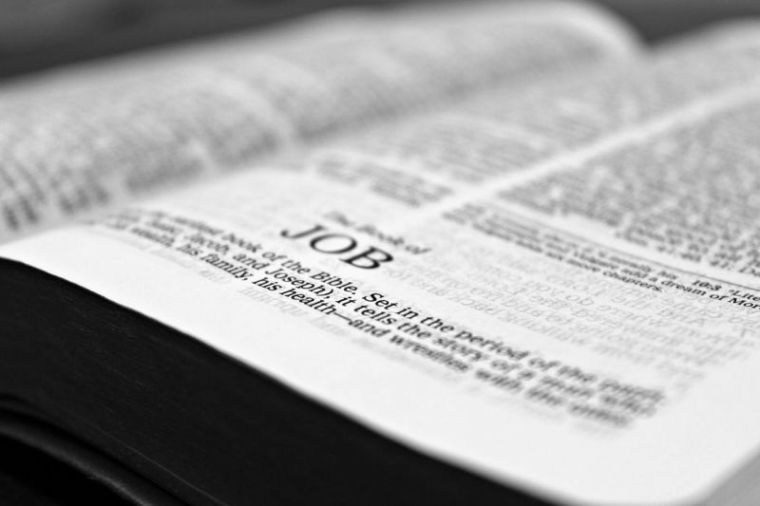 Hiring Biblically Sound Faculty and Staff
Christ-centered colleges and universities offer an education that incorporates faith into academics — but that's only possible if the faculty and staff are committed, Bible-believing Christians who tie their primary allegiance to Scripture.
In an op-ed for the Gospel Coalition, Justin Taylor, senior vice president and publisher for books at Crossway, highlighted the importance of careful vetting when hiring faculty and staff.
"[The] number one issue in maintaining an intentional Christian commitment is faculty hiring...Christian schools must go to the next level with prospective faculty candidates and ask probing questions about their involvement with and service in their church. If we expect them to represent the Christian life of the mind before our students, they must be articulate about the Christian life of the mind in their job interview. Are any faculty candidates being turned down because of a lack of mission fit, in spite of their other appealing qualifications? If that's never happening, I would suggest it is time to revisit how you are handing your hiring practices, in order to maintain that intentional Christian mission."
Integrating faith in the classroom allows students to view every discipline, from biology and chemistry to art and history, as intertwined with God's perfect plan for His creation. College is a common time to wrestle with the challenges, doubts, and questions that come with living a gospel-centered life, and Christian schools provide a place for students to confidently explore doubts and questions of the faith in thoughtful and safe environment.
For these reasons and more, those who represent Christian higher education must be willing to confront secular culture with a Christian worldview and nurture and equip the next generation of Christian leaders.