5 women on Trump's SCOTUS shortlist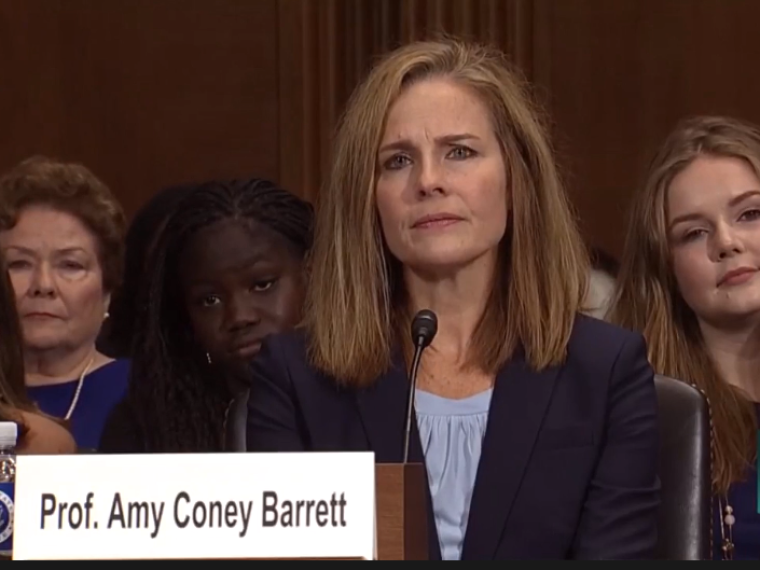 Amy Coney Barrett
Amy Coney Barrett, a mother of seven and a graduate of Notre Dame University Law School, was nominated by Trump to serve on the 7th Circuit Court of Appeals in 2017. She reportedly met with the president at the White House on Monday. 
Barrett's Catholic faith became a point of contention during the confirmation hearings, with Democrat senators raising concerns that she would let her Catholicism influence her decisions, rather than the law.
Sen. Dianne Feinstein, D-Calif., told Barrett that "the dogma lives loudly within you" while Sen. Dick Durbin, D-Ill., himself a Catholic, inquired as to whether she was an "orthodox Catholic."
Ultimately, the Senate voted to confirm Barrett 55-43, with all 52 Senate Republicans and three Democrats voting in favor.
Barrett served as a professor at Notre Dame University School of Law before her appointment to the bench.
While pro-life conservatives who strongly support the overturning of Roe v. Wade have largely embraced Barrett, she has given mixed messages as to whether or not she would cast a vote to gut the controversial Supreme Court decision that legalized abortion nationwide.
Notre Dame Magazine reported that at an event reflecting on the 40th anniversary of Roe, Barrett maintained that it was "very unlikely" that the high court would discard the central finding in the decision: that women have the right to obtain an abortion.
"The fundamental element, that the woman has a right to choose abortion, will probably stand," she predicted. "The controversy right now is about funding. It's a question of whether abortions will be publicly or privately funded."
While this statement may cause concern for some pro-life activists, an argument she made in a 2013 Texas Law Review article indicated that she could remain open to overturning Roe.
"I tend to agree with those who say that a justice's duty is to the Constitution and thus it is more legitimate for her to enforce her best understanding of the Constitution rather than a precedent she thinks is clearly in conflict with it," she wrote.
Barrett has also raised concerns about the Obamacare birth control mandate.
In 2012, she signed a "statement of protest" against the Obama administration's exemption for religious employers, claiming that the accommodation "changes nothing of moral substance and fails to remove the assault on individual liberty and the rights of conscience which gave rise to the controversy."
In her capacity as a federal judge, Barrett dissented on a decision finding that a Wisconsin man's Second Amendment rights were not violated when his firearm was taken away following a conviction for mail fraud. In her dissent, Barrett argued that the power to prohibit Americans from owning guns "extends only to people who are dangerous."