5 women on Trump's SCOTUS shortlist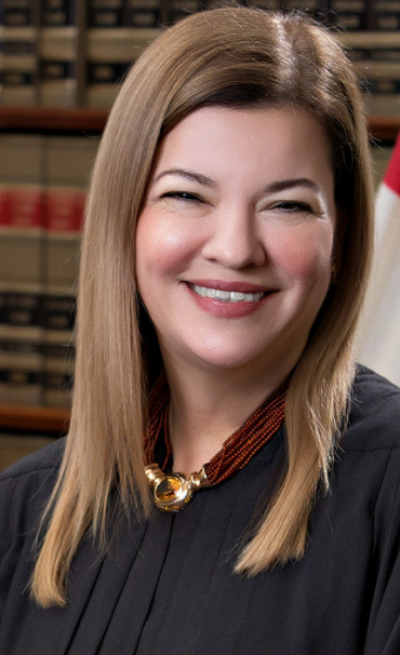 Barbara Lagoa
Barbara Lagoa, the daughter of Cuban immigrants and a graduate of Columbia University, was nominated by Trump to serve on the 11th Circuit Court of Appeals in 2019.
Before her nomination, Lagoa served on Florida's 3rd District Court of Appeal for 13 years.
Early in 2019, Republican Florida Gov. Ron DeSantis appointed Lagoa to the Florida Supreme Court.
Less than a year into her tenure on the Florida Supreme Court, the president nominated Lagoa for a position on the 11th Circuit.
Her nomination received bipartisan support, with the overwhelming majority of Senate Democrats voting in favor of her confirmation. Only 15 Democrats voted against her confirmation.
Earlier this year, Lagoa was part of a panel that voted to uphold a Florida law requiring newly re-enfranchised felons to pay a fine before they can vote.
Florida voters supported a measure in 2018 that restored voting rights for felons charged with crimes other than murder or a sexual offense following the completion of their sentences.
Republicans passed a law requiring the felons to settle all outstanding court fines and fees before regaining their right to vote, a law that was subject to a court challenge shortly thereafter.
During her brief tenure on the Florida Supreme Court, Lagoa wrote a decision upholding Gov. DeSantis' suspension of Broward County Sheriff Scott Israel.
Israel received widespread criticism for his handling of a mass shooting at Marjory Stoneman Douglas High School in Parkland.
A statement Lagoa made during her confirmation hearings to serve on the 11th Circuit could cause pro-life activists, an important part of the president's electoral coalition, some concern.
Lagoa referred toRoe v. Wade as "binding precedent of the Supreme Court" and "settled law."
Rep. Matt Gaetz, R-Fla., one of Lagoa's strongest proponents, has attempted to reassure pro-life conservatives about Lagoa. Describing Lagoa as "very pro-life" and "reliably pro-life," Gaetz remarked that "the hardcore Catholics usually stick with us. Her faith guides her perspective on life."