Rapper 50 Cent Flies to Somalia to Help Feed 1 Billion Hungry People
Curtis Jackson, better known as the rapper 50 cent, recently took a trip to Somalia to begin his initiative to feed one billion people in Africa.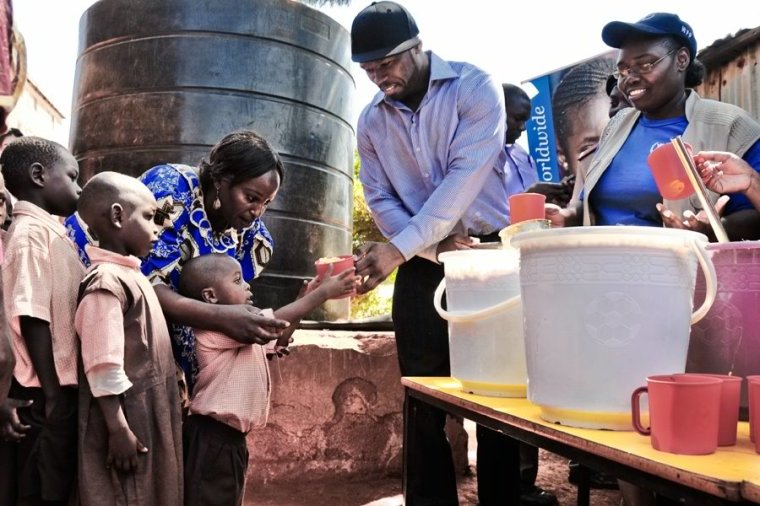 Jackson recently published photographs of his experiences in Somali through Twitter and shared his mission with followers.
"So I just got back from Somalia it was crazy out there," Jackson tweeted. "I have never seen anything like it. I'm going to feed a billion people Street King."
The rapper, actor and philanthropist is working with the World Food Programme to donate proceeds from his Street King energy drink to those in need. For every drink sold, Jackson also made a public pledge to donate a meal to a hungry child.
After flying to Somalia's southern border region on Wednesday, Jackson expressed how inspired he was to help.
"To meet those kids was so inspiring, they have nothing, yet they are so positive and optimistic. I want to do my part so they get food and an education," Jackson said in a WFP report. "I hope more people will join me to help end this devastating situation. These women and children have risked everything to come to this Somalia camp, just to get food.They need our help."
During Jackson's trip, he met people who had been displaced due to drought or conflict. The entertainer and mogul visited schools and as well as a nearby school.
Last week, the U.N. also announced that it would work to end the six-month famine taking place in Somalia.The Associated Press reported that between 50,000 and 100,000 people have died in the country as a result of famine.
For months, Jackson has also been trying to help by promoting his Street King energy drink on Facebook and Twitter.
"Every time you buy a bottle of #SK energy drink the proceeds go to feeding one billion kids lets make a difference," Jackson tweeted in January. "If you're on facebook go and like my street king page. You don't have to donate just support me."