50,000 ISIS Jihadists Killed by US-Led Coalition Since 2014: Senior US Military Official
50,000 ISIS Jihadists Killed by US-Led Coalition Since 2014: Senior US Military Official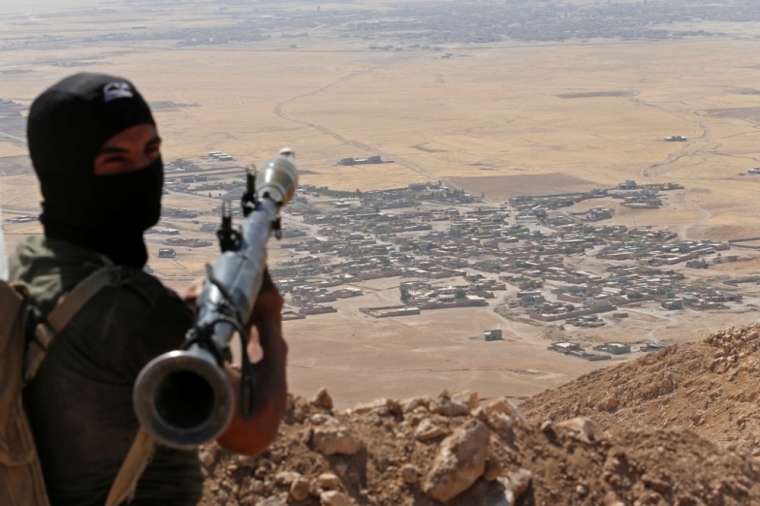 At least 50,000 Islamic State militants have been killed since 2014, according to an estimate provided by a senior U.S. military official. 
Described by the official as a "conservative estimate," the death toll tally was taken from the time U.S.-led coalition airstrikes against the terrorist organization first began. 
"I am not into morbid counts but that kind of volume matters, that kind of impact on the enemy," the unnamed official said on Friday, according to the BBC.
Also known as ISIS, ISIL and Daesh, since 2014 the radical Islamic jihadist group has carried out an ethno-religious genocide against Christians, Yazidis, Shia Muslims, and other religious minorities in Iraq and Syria. 
During the past two years the terror group has released a series of videos documenting its gruesome mass executions and graphic torture of soldiers and civilian captives.
Last month, Iraqi soldiers uncovered a stockpile of IS pamphlets found during an offensive to retake Mosul that reveal the terror group's rules and regulations for the treatment of religious minority sex slaves, including "pre-pubescent girls" who are sexually assaulted as "concubines."
Earlier this year, the U.N.'s Population Fund interviewed several sex slave survivors who had managed to escape from their captors, including a minor who was given the pseudonym "Maha" who described the horrors she and other girls lived through. 
"Like other Yazidi women and girls who lived in Sinjar, I was separated from my family, given as a gift to an ISIL emir [leader] and brutally raped. It was a horrific experience," she said.
"I am determined to reintegrate into my community, to be a successful working woman and a role model for other women who have been through a similar experience."
According to the BBC, back in August Lt. Gen. Sean MacFarland had estimated that about 45,000 enemy combatants had been killed since the start of coalition airstrikes.
"IS has lost a lot of ground since it reached the high tide of its expansion in 2014, and is now under fire from Russian, Turkish, Iraqi, Syrian and Kurdish forces, as well as U.S. and British air power," reported the BBC.
"It is now entrenched in Mosul and Raqqa and the Sunni Arab tribal heartland of the Euphrates river valley, which stretches from eastern Syria to western Iraq."
While it has lost a large number of militants and territory in Iraq, IS continues to expanded its operations to an increasing number of countries.
In August, NBC News reported that the number of countries that have a branch of the Islamic terrorist group has increased in 2016 to 18, up from 13 countries last year.
"U.S. State Department documents indicated that in 2014, when the U.S. military began its campaign to destroy the extremists, there were only seven nations in which the fledgling state was operating," noted NBC.
"The current briefing map shows 18 countries where ISIS is fully operational. The map also displays a new category — 'aspiring branches' — and lists six countries where they're taking root: Egypt, Indonesia, Mali, the Philippines, Somalia and Bangladesh."