6 Christian Reactions to Kavanaugh Confirmation: From 'Victory' to 'Stain on America'
3. National Right to Life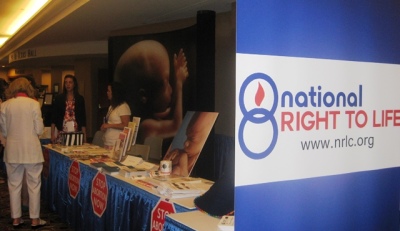 The National Right to Life released a committee statement on Kavanaugh's confirmation, calling it not only a victory for the judge, but also for Trump and the rule of law.
"It is a victory for all who believe that the federal courts should enforce the rights truly based on the text and history of the Constitution, and otherwise leave policy questions in the hands of elected legislators," said Carol Tobias, president of National Right to Life.
"Senate Majority Leader McConnell and Judiciary Committee Chairman Grassley deserve the highest marks for their steadfast and courageous leadership during this contentious 13-week confirmation battle," added Douglas D. Johnson, senior policy adviser to National Right to Life.
"Special commendation is due for Senator Lindsey Graham (R-S.C.), whose incisive public advocacy did much to dispel clouds of misinformation disseminated by many opponents of confirmation. In the end, every pro-life senator supported confirmation."