6 Families Sue Mormon Church Over Alleged Cover-up of Child Sex Abuse
6 Families Sue Mormon Church Over Alleged Cover-up of Child Sex Abuse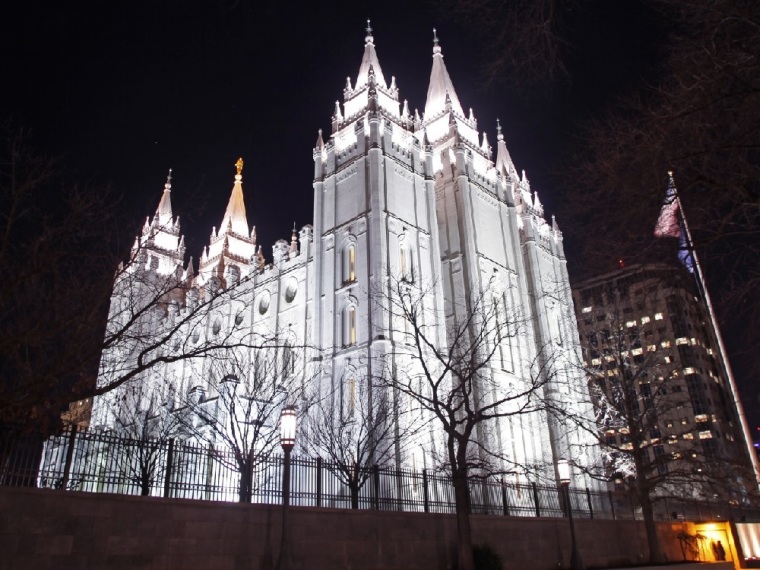 In a case that is expected to go to trial next January, six families with a total of nine children have filed a lawsuit against The Corporation of the First Presidency of the Church of Jesus Christ of Latter-day Saints, alleging it covered up child sex abuse by another member in West Virginia.
The families alleged in court documents cited by KUTV Thursday that LDS leaders were aware for years that one of their teenage members, Michael Jensen, was a sexual predator and did not protect their children. Jensen was convicted in 2013 and sentenced to 35 to 75 years in prison for abusing two boys.
One plaintiff in the case, speaking under the pseudonym Helen, said she told the bishop of her Martinsburg, West Virginia, congregation, the church's leader, and the top women's leader (called the relief society president), who was Jensen's mother at the time, that her 4- and 6-year-old children were abused.
The abuse occurred in 2008 over two months but the children only told their parents what happened to them in 2012. Helen said she didn't tell police immediately what happened and she regrets it.
"That is something that does eat at me. It is something that I wish that if I could go back and change, I would have done it differently," Helen said. "I felt if I couldn't even get these people that are supposed to have my family's best interest, why would a jury believe what happened?"
She explained that when she brought the allegations to her church she was encouraged to forgive.
"My church family preached to me about forgiveness — that I needed to forgive him," Helen said. "How do you forgive something like that?"
She said local church officials "covered up, minimized and denied" Jensen's abuse and "dangerous proclivities; sponsored false explanations when evidence of abuse surfaced; touted him as a trustworthy and exceptional member of the Church community."
Attorneys for the families further allege that local church leaders were aware of the allegations against Jensen as early as 2007 but did not alert the police. They also charge that LDS leaders in Utah knew Jensen had been convicted of sex crimes in that state in 2004.
Explaining that they were unable to comment on pending litigation, the LDS church said the church does not tolerate abuse.
"The Church of Jesus Christ of Latter-day Saints does not tolerate abuse of any kind. We take seriously our role as a recognized national leader in ensuring that child abuse prevention efforts are in place and followed – as happened in this case. In fact, it was the Church that first encouraged the parents to report the abuse and then made their own report as a confirmation," the church said in a statement.
"While the Church is, and will always be, heartbroken about the terrible actions of this individual, we are thankful that he is behind bars, where he should be. We encourage parents to come forth immediately to authorities when they believe their child has been the subject of harm."