FLDS Church Leader Lyle Jeffs in Police Custody After Nearly a Year on the Lam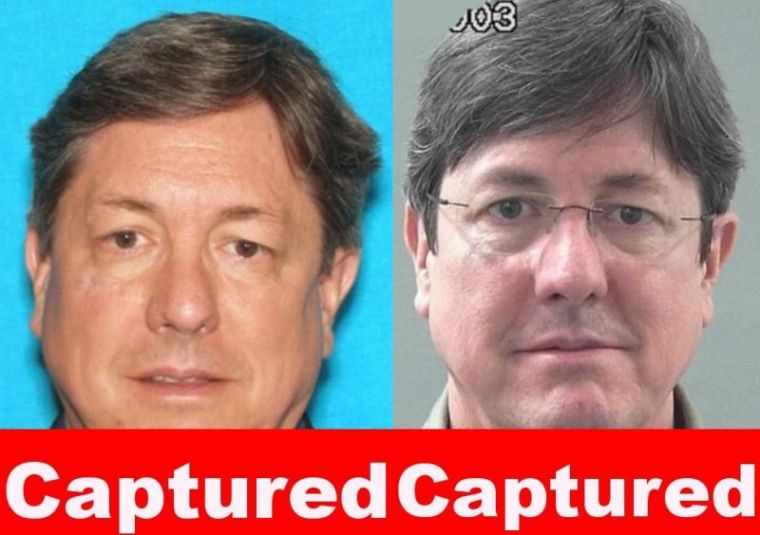 Lyle Jeffs, a leader in the Fundamentalist Church of Jesus Christ of Latter-day Saints, who has been on the run for nearly a year after he was set to go on trial for a multi-million dollar food stamp fraud case has been arrested.
The FBI confirmed the arrest on Twitter Wednesday night.
"#ARRESTED: FLDS leader Lyle Jeffs in custody after nearly a year on the lam. He was arrested in South Dakota around 8:30 last night," the agency announced.
A Fox 13 report said Jeffs was arrested by law enforcement officials after a pawn shop in Yankton, River City Treasures & Pawn, gave them a tip.
Shop owner Kevin Haug said Jeffs gave the name "Jeffs Lyle Steed" to an employee while trying to sell some pliers.
"The way he was acting, we Googled his name and up popped up the name on the FBI most wanted list," Haug explained.
According to The New York Times, Jeffs was later found living in a Ford pickup truck in Yankton along on the Missouri River.
"We knew that this was just a matter of time," Eric Barnhart, special agent in charge of the Salt Lake City Division of the FBI, said at a press conference. "He spent that whole time, I am sure, looking over his shoulder."
Barnhart explained that they believe Jeffs was in the area for about two weeks before the arrest.
"We have good reason to believe Mr. Jeffs had been in the area for at least two weeks and was living out of his car," he said.
Jeffs was added to the FBI's wanted list for fleeing from home confinement in Salt Lake City, Utah, over the weekend of June 18, 2016.
He had been released from jail on June 9, 2016, to await trial in October 2016 for his alleged involvement in a multi-million dollar food stamp fraud case the FBI said. He was originally indicted and charged in February 2016 with conspiracy to commit Supplemental Nutrition Assistance Program benefits fraud and conspiracy to commit money laundering. The indictment alleged that church controlled businesses were used to divert church member's SNAP benefits from authorized users to leaders of the church and then used for illegal purposes.
Jeffs is the brother of Warren Jeffs, the self-styled prophet of the Mormon sect who is currently serving a life sentence for the sexual assault of underage girls whom he took as his brides, according to the Times.
The captured fugitive's son, Thomas Jeffs, told FOX 13 that he had been talking with federal agents since his father disappeared and blamed his uncle for what happened.
"I feel sorry for the guy," Thomas Jeffs said. "Warren hung him out to dry. Warren told him to run."