Christians Praise UAE Renaming Mosque 'Mary, Mother of Jesus' in 'Religious Tolerance' Move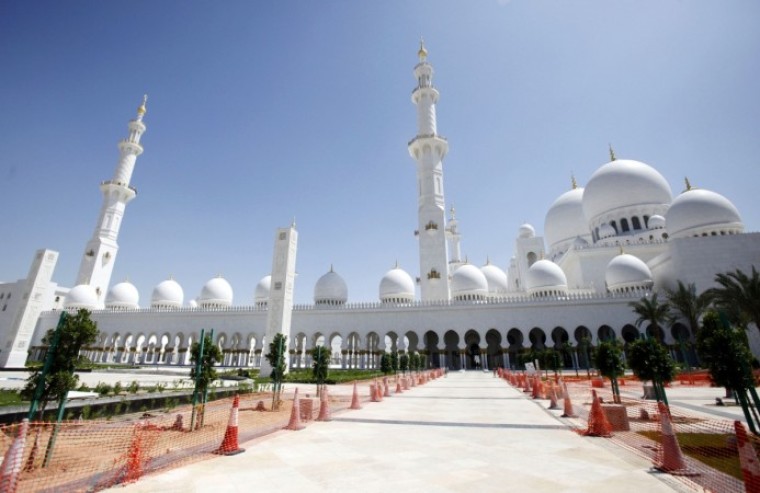 Several Christian leaders have praised a recent move in the United Arab Emirates to rename a top Islamic mosque as "Mary, Mother of Jesus," which authorities have said was done to foster religious tolerance. The country, however, continues to be ranked as a "high" level persecutor of Christians.
The Rev. Bishoy Fakhri, pastor of the Cathedral Church in Abu Dhabi, told Emirates News Agency on Wendesday that "the UAE sets a real example of tolerance, which transcends ideas and slogans to become a practical reality and reaching the stage of social harmony."
The Rev. Ibrahim Farouk, patron of the Pope Tawadros Christian Coptic Orthodox Church of Egypt in Abu Dhabi, added that the UAE is strengthening the field of religious tolerance, brotherhood and peace.
"Using the name of 'Mother Mary' on this mosque is a gesture of love and peace that we hope will be followed around the world," Farouk said.
As Gulf News reported on Wednesday, Shaikh Mohammad Bin Zayed Al Nahyan, Abu Dhabi Crown Prince and Deputy Supreme Commander of the UAE Armed Forces, decided to change the name of the Shaikh Mohammad Bin Zayed Mosque in Al Mushrif, a district in the capital Abu Dhabi, to an arabic name translating to "Mary, the mother of Jesus."
The change was apparently made to "consolidate bonds of humanity between followers of different religions."
Shaikha Lubna Al Qasimi, minister of state for tolerance, also praised the "wise directives in carrying out this initiative that sets a shining example, and a beautiful image of the tolerance and coexistence enjoyed by the UAE."
The Rev. Canon Andrew Thompson of St Andrew's Church, an Anglican parish near the newly-renamed mosque, said Christians are "delighted that we are celebrating something that we have in common between both our faiths."
"Mary, as the mother of Jesus, is of course a holy, special figure in our communities. She is a woman who symbolizes obedience to God. We look forward to growing in deeper understanding with our neighbors, and we celebrate with them the new name of the mosque."
The Evangelical Community Church in Abu Dhabi also hailed the "generous gesture of religions tolerance."
Senior pastor Jeramie Rinne said that the Muslim-majority country "continues to set the pace in this region for peaceful coexistence and cooperation. We are very encouraged and feel blessed to be a part of this nation."
Amidst all the praise, the UAE remains a "high" level persecutor of Christians, according to watchdog groups such as Open Doors USA.
Open Doors has warned that "freedom of religion, press, assembly, association and expression are severely restricted in this kingdom," adding that women who convert from Islam to Christianity or another faith lose their rights to possessions and children.
UAE's strict laws were placed under the international spotlight back in November 2016, when a 25-year-old British woman who said she was gang raped in Dubai was arrested for illegal "extra-marital sex."
Radha Stirling, founder and director of Detained in Dubai, an organization considered the international authority on UAE law, reported that the nation has a history of penalizing rape victims.
"We have been involved with several cases in the past where this has happened, and we work with the lawyers and families and have campaigned to change attitudes in the police and judiciary. Recent cases such as those of Alicia Gail and Roxanne Hiller, and the horrible case at hand, show that it is still not safe for victims to report these crimes to the police without the risk of suffering a double punishment," Stirling said.
Still, the UAE has been praised by Christians for other efforts, such as the introduction of its first-ever anti-hate speech law in 2015, aimed at protecting over 200 nationalities, as well as followers of Christ.