6 GOP Candidates Woo 7K Evangelicals at Texas Megachurch
Baptist Megachurch Pastor Slams Trump for Blaming GWB for 9/11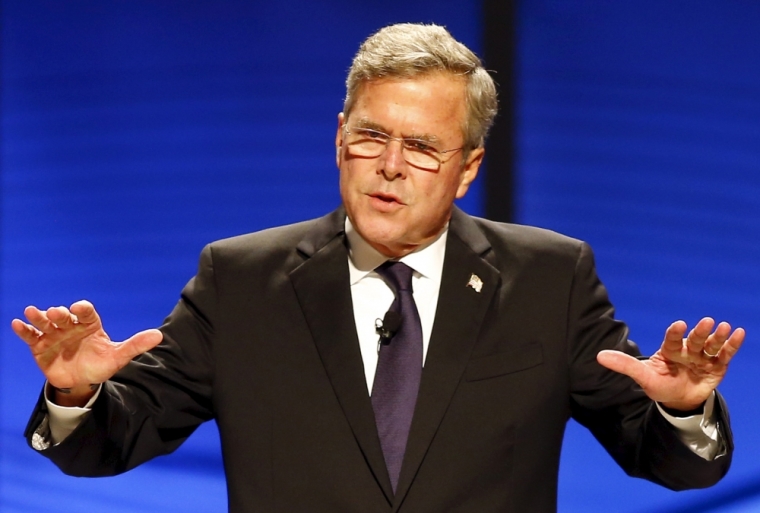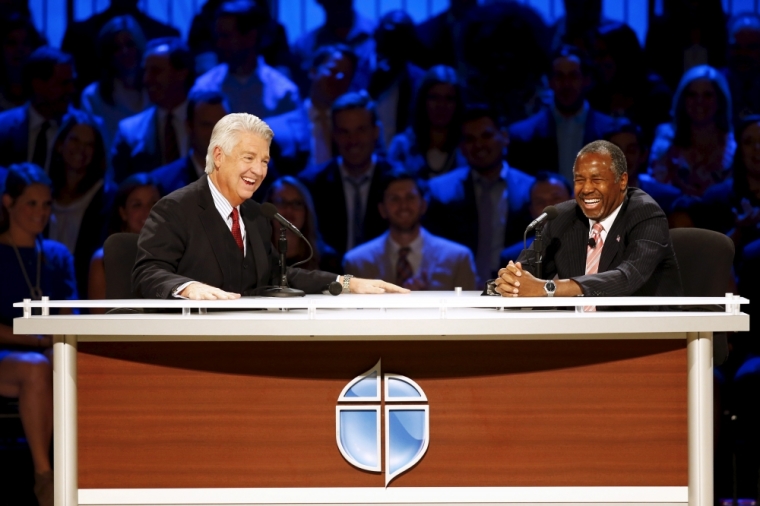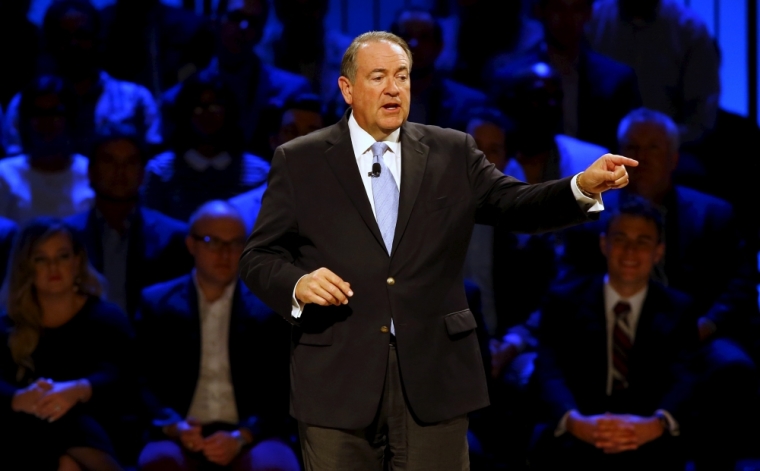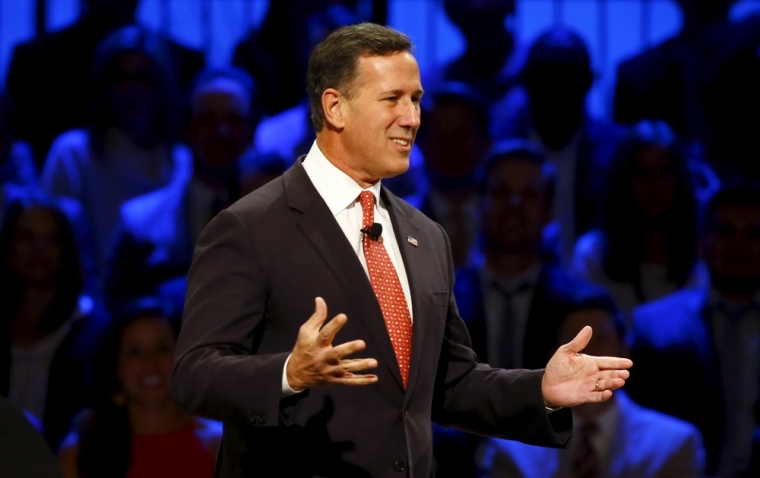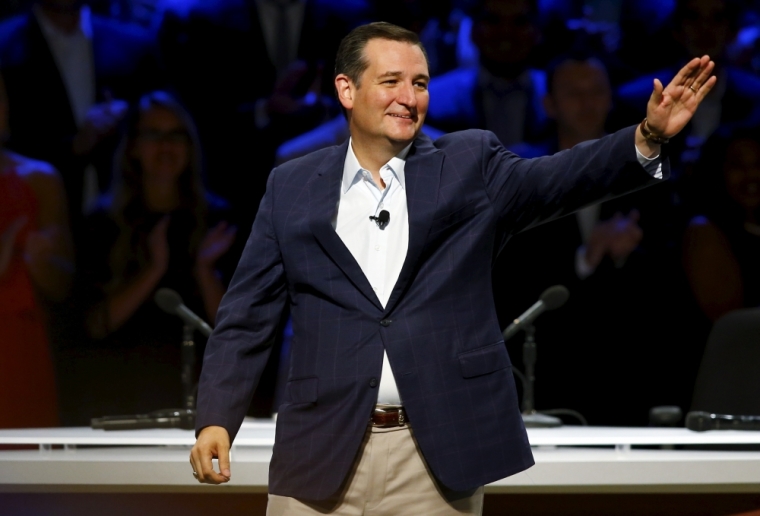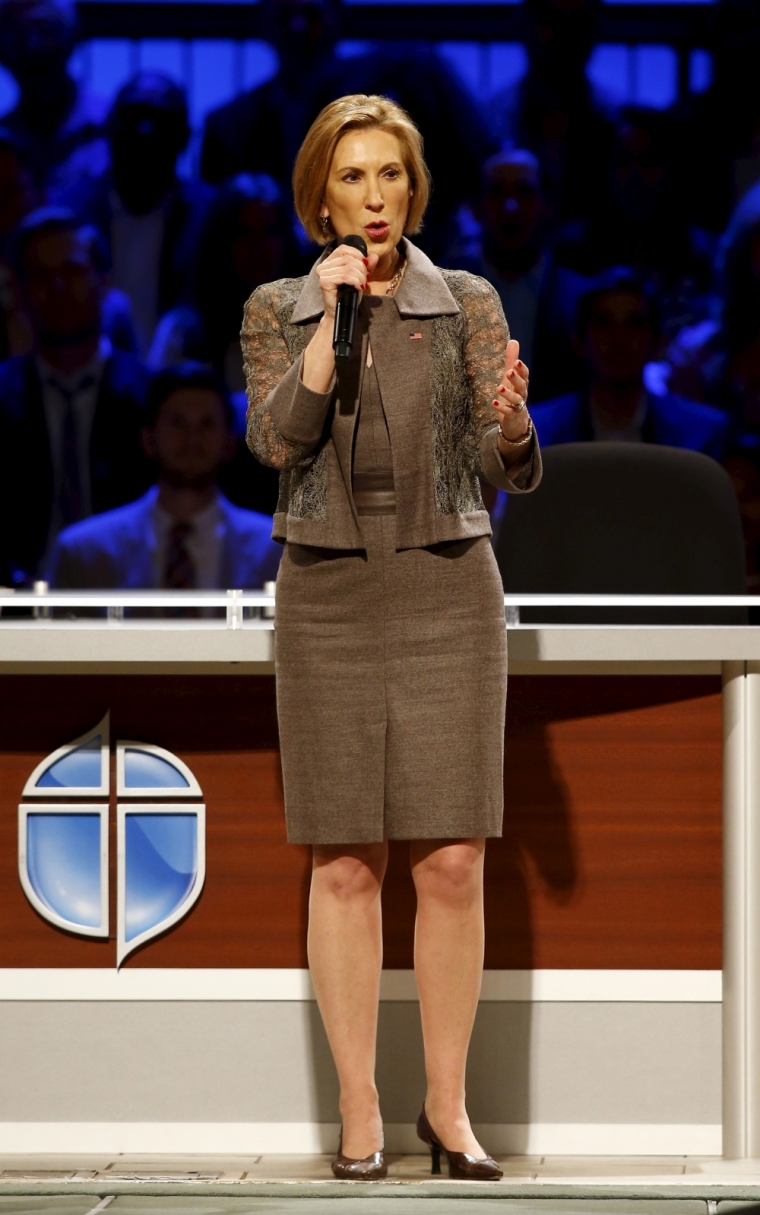 View Photos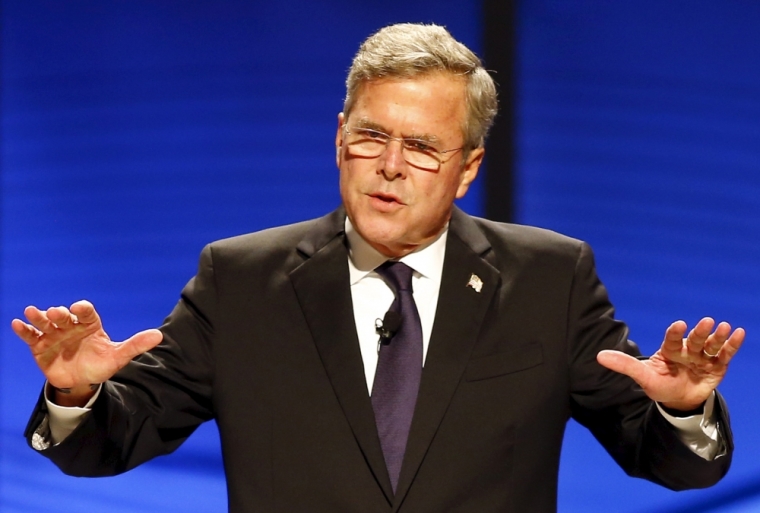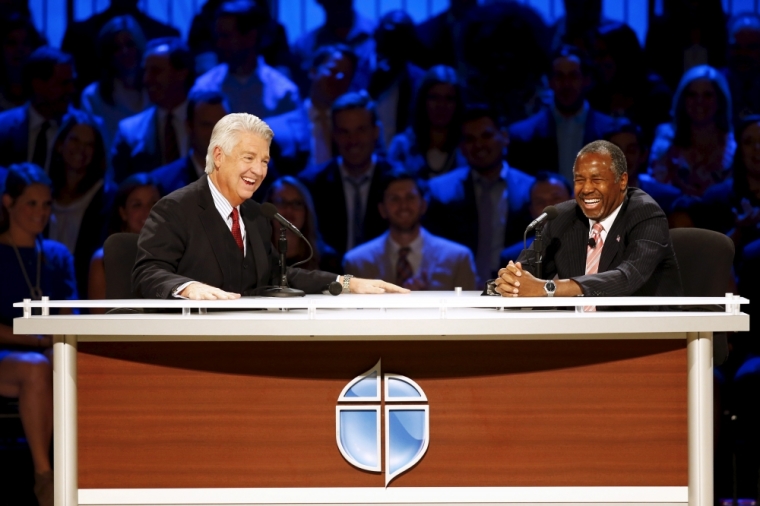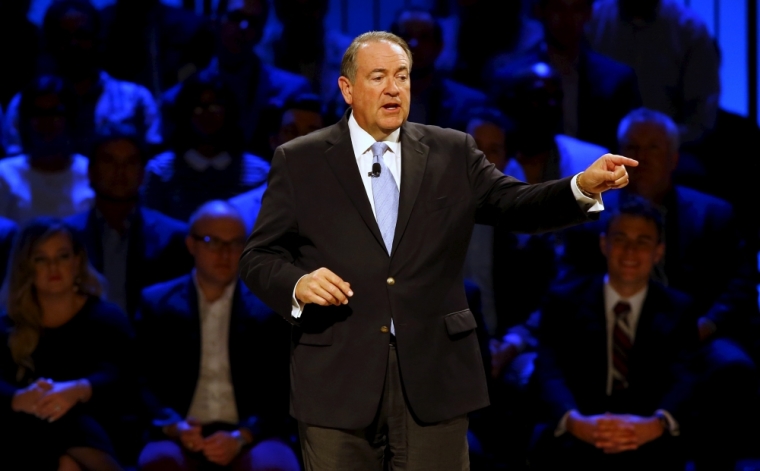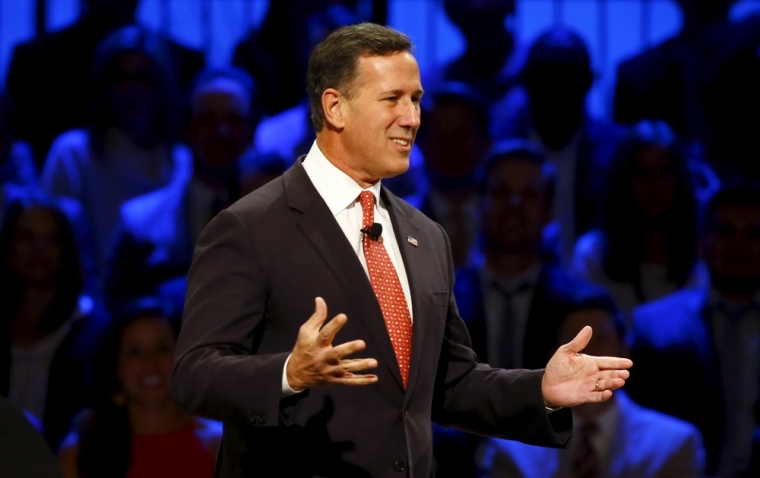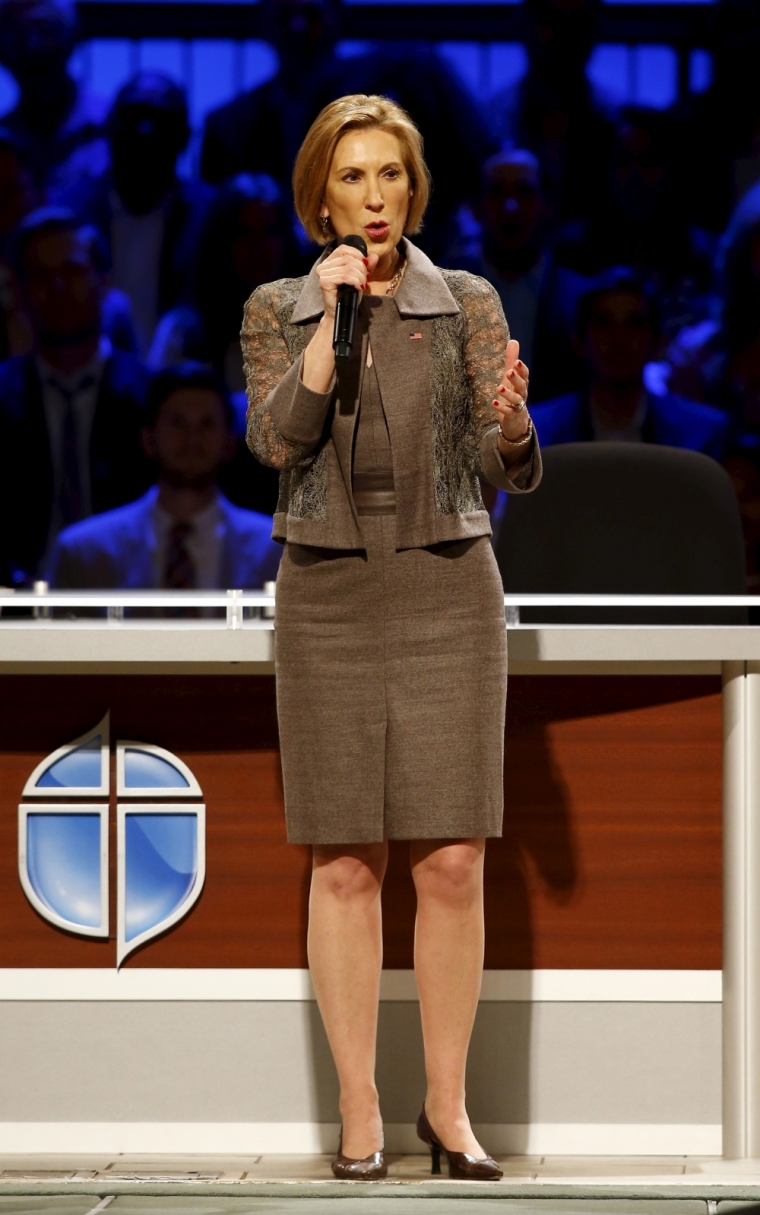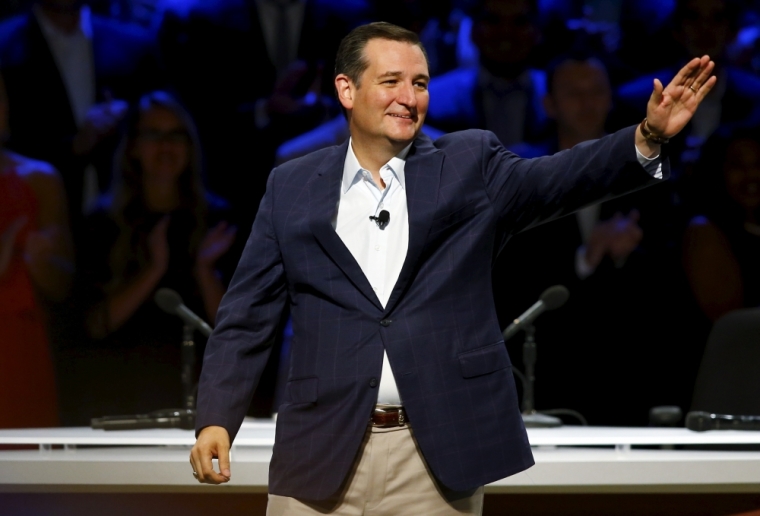 View Photos
Six Republican presidential candidates addressed 7,000 evangelical voters Sunday at a Texas megachurch.
The church's pastor criticized GOP frontrunner Donald Trump's statement that 9/11 occurred under the watch of former President George W. Bush, calling it "ridiculous."
The North Texas Presidential Forum at the Prestonwood Baptist Church in Plano featured Texas Sen. Ted Cruz, retired neurosurgeon Dr. Ben Carson, former Florida Gov. Jeb Bush, former Arkansas Gov. Mike Huckabee, former Sen. Rick Santorum and former business CEO Carly Fiorina.
The candidates at the forum, sponsored by Faith and Freedom Coalition, were asked to address the crowd for 10 minutes each, followed by a Q&A with Dr. Jack Graham, the pastor of the megachurch.
Speaking to Bush, Pastor Graham criticized Trump for his recent remarks that the terror attacks of Sept. 11, 2001 occurred under the former president's watch, according to The Dallas Morning News.
"George W. Bush did keep us safe, no matter what anybody says," Graham said. "You should be held accountable for ridiculous statements."
Addressing the audience, Bush spoke about his "pro-life" record when he was governor of Florida.
Bush also said he believes in personal freedom, limited government, and commitment to reform, according to WFAA8.
"Every time I start bragging I feel the looming presence of my mom about to whack me behind my head," he said, jokingly.
Huckabee, a former Baptist minister, stressed religious freedom and defended Kentucky Christian clerk Kim Davis, who was jailed for refusing to issue marriage certificates to gay couples in defiance of a Supreme Court ruling.
"If you put a public official in jail for believing the Biblical view of marriage, you have criminalized Christianity," Huckabee was quoted as saying. "You know who's next? You are."
He added: "I've never had as single paycheck from Washington. I've never worked there. I've never lived there. And so I don't think I should be held accountable for what a complete disaster that Washington is."
Carson said, "It's time for us to bring God back to our country," according to USA Today.
Santorum portrayed himself as a tough guy.
"A lot of people fight the fight, but the most important thing is winning the fight," he said, according to The Blaze.
Santorum also referred to a magazine published by the Islamic State terror group in Iraq and Syria, which featured him as a "Catholic Crusader," using the headline, "In the Words of the Enemy."
"This is a caliphate that has been established and that means they are calling people from all over the world to come and fight this battle," ISIS quoted Santorum as saying. "As long as they hold ground and continue to expand that ground, more and more will come. The fact that we are delaying means that the Caliphate continues to exist … They are not being discredited in the eyes of the Muslim world … The reason the West had a thousand-year war with Islam is that Islam was ever expanding. When Islam began to contract, it collapsed, and the caliphate was eliminated. Now they have established a caliphate. They are dead serious about expanding it. Unless we begin to take back that ground and make this caliphate just irrelevant in the eyes of the radical Muslim world, we are going to have a bigger and bigger problem."
Santorum blasted the Obama administration for its inability to deal with the Islamic State, also known as ISIS or ISIL.
"ISIS knows who I am. Iran knows who I am. And when I'm sworn in in January," he was quoted as saying.
Cruz also spoke about religious liberty, saying it is "under threat today like it never has been in this nation."
"As these threats grow darker and darker, they are waking up people in Texas and all across the country," he added.
Fiorina, the only woman Republican candidate, said, "People of faith make better leaders. We know that every one of us can fall. We know that each one can be redeemed."
She also said she wouldn't seek votes based on gender.
"I will never ask for your vote and support because I am a woman, although I'm proud to be one," she was quoted as saying. "As a woman, I'm insulted when people say all I care about is a certain issue."
Democratic candidates were also invited, but none turned up for the forum, which was one of the biggest faith-based political gatherings of the 2016 campaign.
"As Christians, we're interested in all the issues: marriage and family, sanctity of life, wealth and poverty, racial reconciliation, immigration, human trafficking, justice, and so much more," Pastor Graham said in an earlier interview with The Christian Post, about the church's first-ever candidates' forum. "In partnering with the Faith & Freedom Coalition, we wanted to provide an opportunity to hear the heart of these candidates regarding issues that are important to Evangelical Christians."