6 Interesting Facts About Hillary Clinton's Christian Faith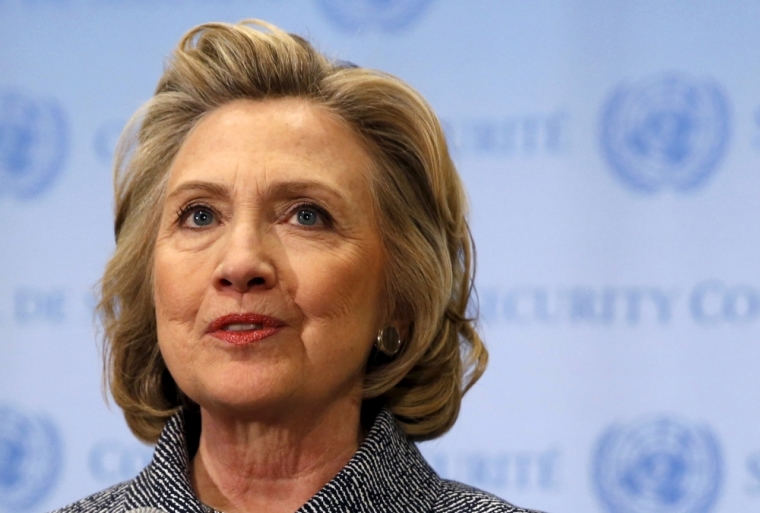 Hillary Clinton wants to be president of the United States, but what actually guides her? The only currently declared candidate for the Democratic ticket was raised in the Methodist tradition and continues to practice that faith today. Here are six interesting facts about Clinton's faith as it relates to her candidacy and personal life.
1) Clinton was raised in the First United Methodist Church in Park Ridge, Illinois, and wrote in her book It Takes a Village and Other Lessons Children Teach Us that "religion figures in my earliest memories of my family. Our spiritual life as a family was spirited and constant. We talked with God, walked with God, ate, studied and argued with God. Each night, we knelt by our beds to pray before we went to sleep."
After winning the presidential election in 1996, the Clintons attended Washington's Foundry United Methodist Church, and Hillary participated in a bipartisan prayer group for women.
2) Social justice is a major part of Clinton's religious practice.
"We need a new politics of meaning," she said at a Texas convention in 1993. "We have to summon up what we believe is morally and ethically and spiritually correct and do the best we can with God's guidance."
"The Church was a critical part of my growing up, and in preparing for this event, I almost couldn't even list all the ways it influenced me, and helped me develop as a person, not only on my own faith journey, but with a sense of obligations to others," she said at the 1996 United Methodist Convention.
3) Clinton wants to change the perception that the Democratic Party is hostile to religion.
"[It] has been viewed as a part that didn't understand the values and way of life of so many Americans," she said in 2008 at the CNN Compassion Forum. "It's important that we make clear that we believe people are people of faith because it is part of their whole being. It is what gives them meaning in life."
4) She believes the religious views of others must change to support legal abortion.
"Far too many women are denied access to reproductive health care and safe childbirth, and laws don't count for much if they're not enforced. Rights have to exist in practice — not just on paper," Clinton said on April 23 at the Women in the World Summit. "Laws have to be backed up with resources and political will. And deep-seated cultural codes, religious beliefs, and structural biases have to be changed."
5) Clinton referred to religion both when she opposed and supported same-sex marriage.
"Marriage has historic, religious, and moral content that goes back to the beginning of time, and I think a marriage is as a marriage has always been, between a man and a woman," she said in 1996, according to God and Hillary Clinton by Paul Kengor.
"One of my big problems right now is that too many people believe they have a direct line to the divine and they never want to change their mind about anything," Clinton told NPR's Terry Gross during an interview in 2014 in which she said she now supports gay marriage. "We are living at a time when this extraordinary change is occurring and I'm proud of our country. I think that we have all evolved, and it's been one of the fastest, most sweeping transformations that I'm aware of."
6) Clinton once attended prayer meetings with Republican Senators Sam Brownback and Rick Santorum.
While a U.S. senator, Clinton attended a bipartisan prayer meeting, which included some of the Senate's most conservative Republicans, like Sam Brownback, Kan., and Rick Santorum, Penn.
At one of those meetings, Brownback stopped short of telling his testimony to ask Clinton's forgiveness for the sins of feeling hatred toward her and saying derogatory things about her, according to The Atlantic.
"I came here today prepared to share about this experience in my life that has caused great suffering, the result of which has deepened my faith. But I'm overcome now with only one thought," Brownback said upon seeing Clinton in the meeting.
After asking for her forgiveness, Clinton said she appreciated the apology and forgave him.
Ever since then, Clinton found it easier to work with both sides of the political divide, and even co-sponsored a bill with Brownback. She has worked with conservatives and liberals alike, showing that she is able to use her faith in the political realm to foster good for her causes and agenda.