6 New Mexico Counties Buck State Law, Issue Marriage Licenses to Same-Sex Couples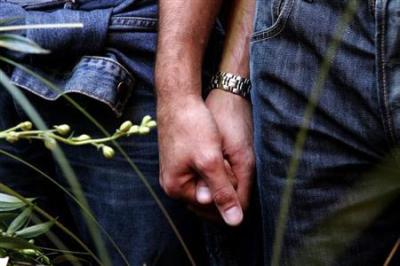 Six New Mexico counties are defying state law by issuing marriage licenses to same-sex couples. Among the state's 33 counties, Taos, Valencia, San Miguel, Bernalillo, Santa Fe and Dona Ana are printing thousands of new marriage certificates and some have already issued hundreds of licenses since last week.
Even though a case that is currently before the New Mexico Supreme Court is expected to determine if the state is going to be the next to legalize same-sex marriage, some county clerks are circumventing the court by issuing marriage licenses in their counties; and two district judges have ordered their counties to start issuing marriage licenses to same-sex couples.
Taos County became the sixth in the state to issue marriage licenses to same-sex couples following District Judge Jeff McElroy's ruling on Tuesday, which deems that Taos County Clerk Anna Martinez is required to issue homosexual couples marriage licenses or present a legal argument why she should not. The decision came after a suit was brought by Dale Schuette and Reg Stark, who were turned away Monday when they applied for a marriage license at the clerk's office, reports The Santa Fe New Mexican.
On Monday, District Judge Alan Malott ruled that Bernalillo County would be ordered to recognize same-sex marriages because he asserted that New Mexico's constitution prohibits discrimination based on sexual orientation.
Valencia's County Clerk Peggy Carabajal said she expects the new marriage certificates for the same-sex couples to arrive Wednesday morning. The newly printed certificates will also include a significant change in which the designation of "Bride and Groom" will be replaced by "Spouse and Spouse," according to a KOB-TV report.
San Miguel County Clerk Melanie Rivera confirmed that she's doing the same, and on Tuesday was manually writing in the words spouse and spouse on the certificates that were given to same-sex couples.
However, not everyone is pleased with the two judges and rogue clerks' decision to usurp the state's law and recognize same-sex marriage without first allowing the voters or the legislature to make a uniform decision for the entire state.
Chris Plante of the National Organization for Marriage, a nonprofit organization that supports traditional marriage, told The Christian Post that Democrat Attorney General Gary King's decision not to defend the state's definition of marriage exemplifies the continuation of a precedent set by President Obama and the Department of Justice when they refused to defend the Defense of Marriage Act in the First Circuit Court of Appeals.
"By abdicating their oaths of office to uphold the law of the land, the president and his Administration signaled that in the case of marriage the law can be ignored," Plante asserted.
"In New Mexico, the attorney general has announced he will not defend the state's presumed definition of marriage, nor stop rogue county clerks from issuing illegal marriage licenses. Governor Martinez has, in the past, stated her support for true marriage, but as yet has not intervened despite the more than 2,000 emails flooding her office urging her to do so," he said.
Gov. Martinez stated earlier this week that even though she's opposed to same-sex marriage, she believes that voters should have the right to make that determination for their state.
"We should not have a county clerk in the south decide different from a county clerk in the southeast, or different from someone in the northwest," she explained, affirming her belief that the voters should have the opportunity decide if New Mexico is going to be the next state to legalize same-sex marriage.
According to Plante, more than 24 state legislators have taken action by filing a lawsuit in an effort to stop the county clerks from issuing the same-sex marriage licenses.
"Fortunately, over two dozen state legislators have filed suit to stop the lawless actions of the County Clerks in New Mexico and it will be up to the courts to restore the rule of law," he said.
Plante believe that it's up to the residents in each state to hold their elected officials accountable and to ensure that they uphold their state's law on marriage.
"Citizens need to continue to speak out in defense of marriage, first among their family and friends, then in the public square where the debate rages," he said. "Supports of true marriage should do all they can to educate themselves on the uniqueness and importance of marriage as a social institution. The National Organization for Marriage maintains several resources for committed defenders who need to multiply themselves by winsomely sharing their commitment with those around them. People of faith need to pray without ceasing that God's truth will shine forth in the media, in the legislatures, and not least in the pulpits of this country."
Plante noted that supporters of traditional marriage have succeeded in battling the same-sex marriage lobby in states such as Pennsylvania and Illinois.
"Fortunately, people across the country continue to take courageous stands in its defense, such as the legislators in New Mexico, Governor Corbett in Pennsylvania, who is defending his state's statutory definition of marriage, and the black legislators and pastors in Illinois who faced down a super-majority in that legislature to stop homosexual-marriage there," he added.
In 2012, a NOM poll found that three in five Americans are opposed to the redefinition of marriage. Plante told CP that a recent Fox News poll also shows that 56 percent of Americans continue to agree that marriage should be defined as being between one man and one woman.
Watch Valencia County residents discuss their opinions about legalizing same-sex marriage: