6 Years Later: Christian Mother Asia Bibi on Death Row Finally Gets Appeal Hearing at Pakistan's Supreme Court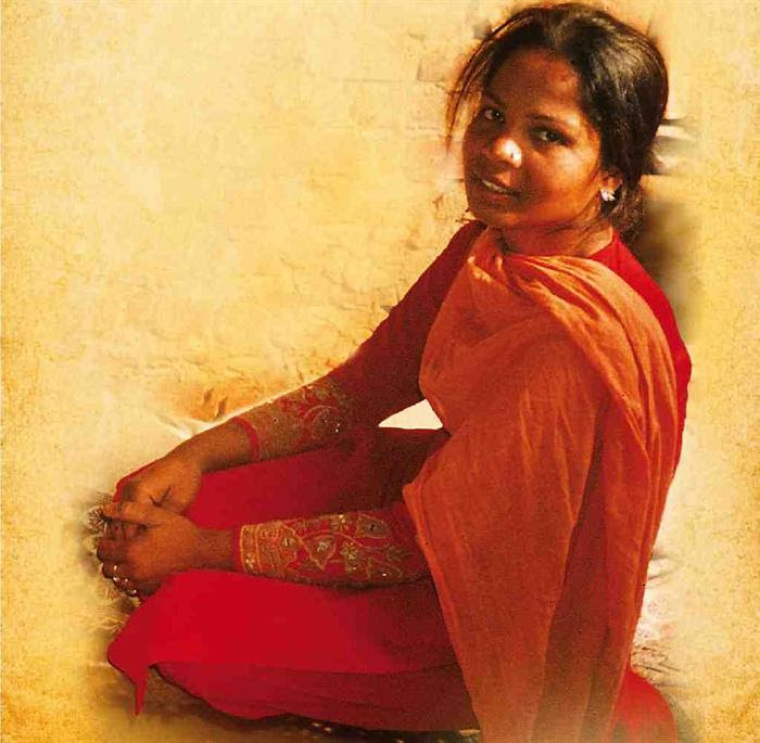 Six years after being sentenced to death on the charge of blasphemy, Pakistan's Supreme Court has finally issued Christian mother of five, Asia Bibi, an appeal hearing, which serves as the last chance to spare her from death and secure her freedom.
Bibi, who has suffered major health troubles in recent months due to her cruel imprisonment, will have an appeal trial next Wednesday, July 22 at 9 a.m., the British Pakistani Christian Association first reported Thursday.
BPCA officer Mehwish Bhatti said the 50-year-old mother's appeal was "expedited" possibly because of the international scrutiny put on the Pakistani government about Bibi's unjust plight.
"I am pleased at this early date, the legal process in Pakistan can be so delayed," Bhatti explained in a statement. "Perhaps the international pressure felt by our Government has resulted in the expedition of her case. I hope that this time the courts make the right decision and free sister Asia. Six years in a dingy, dark cell in complete isolation will no doubt have caused great trauma, especially when coupled with a nation's unfair hatred."
Bibi's legal troubles began in 2009 after she got into a confrontation with Muslim women who were upset she drank from the cup they were using. The women then filed a blasphemy charge against Bibi claiming that she said "My Christ died for me, what did Muhammad do for you?" Such a statement is considered blasphemy in Pakistan, a charge that Muslims often abuse to settle personal conflicts with religious minorities.
Many human rights advocates and organizations have labeled Pakistan's treatment of Bibi as a violation of human rights when in 2010, a Pakistani court sentence Bibi to the death penalty.
"The draconian blasphemy law of Pakistan has been condemned globally and is a tool for discrimination, vendettas and hatred," BPCA Chairman Wilson Chowdhry said in a statement. "The impunity with which perpetrators of false charges can stir up community hatred, magnified by the intolerance and similar permission for mosques to preach hatred, have created a toxic situation for minorities. They are now fleeing Pakistan in droves with thousands upon thousands being re-persecuted in South-East Asian countries such as Thailand, Malaysia and Sri Lanka."
In a post on the BPCA website, Chowdhry explained that Bibi's detention has been extraordinarily cruel as she has been forced to make her own meals with raw ingredients and has been placed in isolation.
As The Christian Post reported last month, Bibi's health is declining, as she now has trouble walking and has been throwing up blood from inside her prison cell.
"This is the last chance for freedom through legal process for Asia Bibi, and many humanitarians are questioning whether or not a Supreme Court judge will vindicate poor Asia in a society that has created pariah status for alleged blasphemers, especially Christians," Chowdhry wrote.
In an interview with The Daily Mail coordinated through BPCA, Bibi's husband, Ashiq Masih, explained that his wife is at risk of being murdered even if she is freed from prison because local Islamic clerics have placed a bounty on her head.
"The imam who preached hatred towards her through a public tannoy inciting people to hatred and who forced the blasphemy charges to be laid against her; the women who first beat her and insulted her God which she could not bear despite absorbing all personal insults; and the rapists who cruelly tortured and dishonoured her have all kept their freedom," Chowdhry wrote.
The BPCA has started a petitioncalling on the U.S. and British governments to pressure Pakistan President Mamnoon Hussain to issue an annulment of the court's ruling so that Bibi is given back her freedom and right to live.
As the United States continues to provide Pakistan with millions in foreign aid dollars, Chowdhry warned of the dangers that can result from Western nations maintaining alliances with Pakistan without forcing the country to reform its corrupt blasphemy laws and human rights practices.
"Ignoring the plight of Pakistani Christians has backfired on Western nations enmeshed in duplicitous politics, based on trade agreements and the ostensible ally relationship of Pakistan in the war against terror," Chowdhry stated. "This has culminated in seeping extremism and hatred in the countries of the West which, if unchallenged, will one day result in similar terror closer to home. It is time for a global strategy that recognizes the need to resolve conflict and hatred in the Islamic world to stem precipitating animosities in countries foolishly deemed safe."