60 Children Among 160 Drowned Or Shot in Boko Haram's Latest Massacre, Resident Says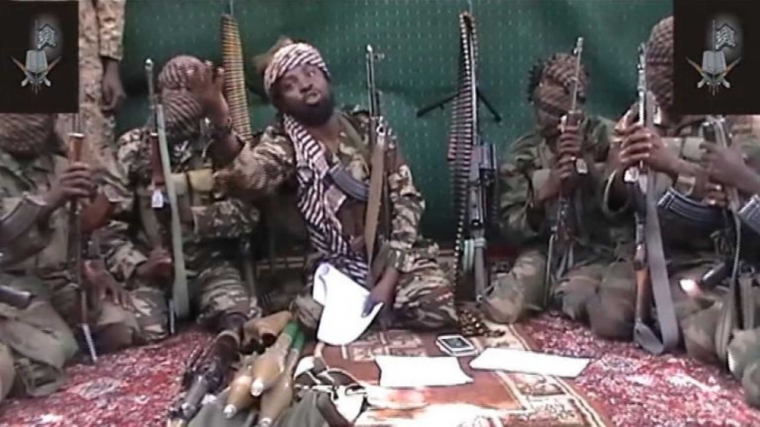 According to residents in the Nigerian town of Kukuwa-Gari in the northeastern Yobe state, Boko Haram gunmen rode into the town on motorcycles last Thursday and opened fired, killing at least 160 people, including 60 children.
The residents claim that there were at least 17 radical Islamist gunmen that began spraying bullets and forced villagers to flee to a nearby river, where six other Boko Haram gunmen were positioned to shoot all those who tried to flee from danger.
"We were getting ready to observe evening prayers, all of a sudden we started hearing sounds of gunshots," one unidentified resident told BBC. "We all ran for our dear life into the bush. The following morning we returned home and discovered corpses of 60 children. They all drowned in the river in their effort to escape the attack."
Although the incident occurred last Thursday, the residents said that telecommunications around the village were knocked out by the militants.
Alhaji Kankana Sarkin-Baka, the leader of a local hunting group that has organized to fight the Islamic State-affiliated militants, told told AFP that when they returned to the town after the massacre, at least 160 bodies were found.
"So far we have buried 160 people," he said. "And out of this number only eight bodies had gunshot wounds, which means all the others drowned."
As militants shot at residents who were trying to flee, a resident named Modu Balumi told AFP that the militants also killed a fisherman who was trying to rescue the drowning victims.
"They opened fire instantly, which forced residents to flee. They shot a number of people. Unfortunately many residents who tried to flee plunged into the river, which is full from the rain. Many drowned," Balumi explained. "By our latest toll we have 150 people either [shot dead] or drowned in the attack. The gunmen deliberately killed a fisherman who tried to save drowning residents of the village."
While no Nigerian military troops have been sent to protect the town, Sarkin-Baka said that his band of hunters killed at least 14 of the Boko Haram fighters, including the group's commander and deputy, and also wounded three other jihadis before they were able to escape. Additionally, over 100 hunters were sent from the state's capital of Damaturu to serve as reinforcements.
As last Thursday's massacre is the deadliest Boko Haram attack since President Muhammadu Buhari took office in May, Nigeria's Director of Defence Information, Colonel Rabe Abubakar, was reported as saying that reports of the incident are "untrue." But, it remains uncertain whether Abubakar was claiming that reports that the massacre occurred are false or the reported death toll is false.
"Honestly, I am not happy with the way the military tried to deny that our village was attacked," Balumi asserted. "Many of us who are yet to return have changed our minds about going back by this stance of the military."
Nigerian news organizations reported last week that President Buhari has given his military only three months to defeat the militant insurgency, which has now been in existence for six years.
"You need to brace up and continue to team up with other stakeholders to come up with a well-coordinated joint effort which will bring a desired end to these insurgencies within three months," Buhari told his military chiefs during a meeting in Abuja.