'A difficult moment': 60 Michigan churches leave UMC amid LGBT schism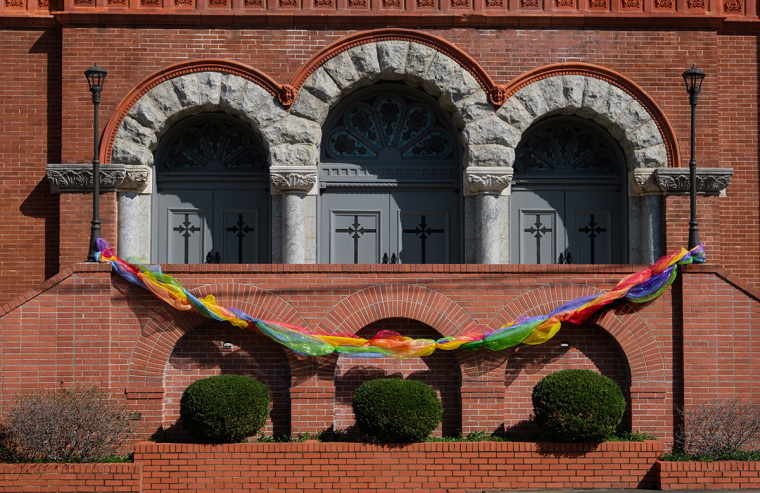 Sixty Michigan congregations have disaffiliated from the United Methodist Church, joining thousands of churches that have departed the mainline Protestant denomination.
At the UMC Michigan Annual Conference on Saturday at the Grand Traverse Resort in Acme, Michigan, the regional body voted to approve the departure of five dozen congregations.
Michigan Bishop David Alan Bard told those gathered just before the vote that he sought to express his "deep appreciation for the respectful tone that we've shared here in this moment."
"This is a difficult moment for the United Methodist Church," Bard added.  
Pastor Kevin Harbin of Houghton Lake United Methodist Church, one of the congregations that voted to leave, spoke at the conference about his "gratitude" for how the UMC shaped his faith.
"When I attended a United Methodist Church for the first time, I learned the Gospel of Jesus Christ. It was through the ministry of a pastor there that I became a Christian, a follower of Jesus," said Harbin. 
"It was there that I received my own call into ministry as a pastor and have served for the last 26 years. Grateful, proud of those years of service. And so, it's difficult, at best, to make the decision as some of us have."
The conference announced the disaffiliation vote last month, with the Rev. David Eardley, chair of the Commission on the Annual Conference Session, expressing optimism for the future.
"My hope in this bittersweet season of farewell, is in Jesus Christ and the conviction that God is already birthing a new vitality within The United Methodist Church," stated Eardley last month.
"Through the power and presence of the Holy Spirit, we are beginning to experience a renewal of mission and identity, formed through faithful discipleship and mission in our world. Taking John Wesley's definition of a Methodist (Jesus' 'Greatest Commandment') as our guide, we will strive to love God completely and our neighbors as ourselves. How could we do anything less?"
For the past several years, the UMC has been embroiled in a divisive debate over whether to change its rules, as laid out in the Book of Discipline, that prohibit the blessing of same-sex unions and the ordination of noncelibate homosexual clergy.
Although efforts to amend the Book of Discipline during the General Conference have consistently failed, theological progressives within the UMC have often refused to follow or enforce the rules.
In response, thousands of theologically conservative churches have disaffiliated in the last two years, with many congregations opting to join the recently launched Global Methodist Church.
According to numbers compiled by UM News, as of Tuesday morning, over 4,600 congregations have left the UMC since 2019, with more than 2,000 doing so thus far this year.