95 Louisiana churches leave UMC amid denominational schism over homosexuality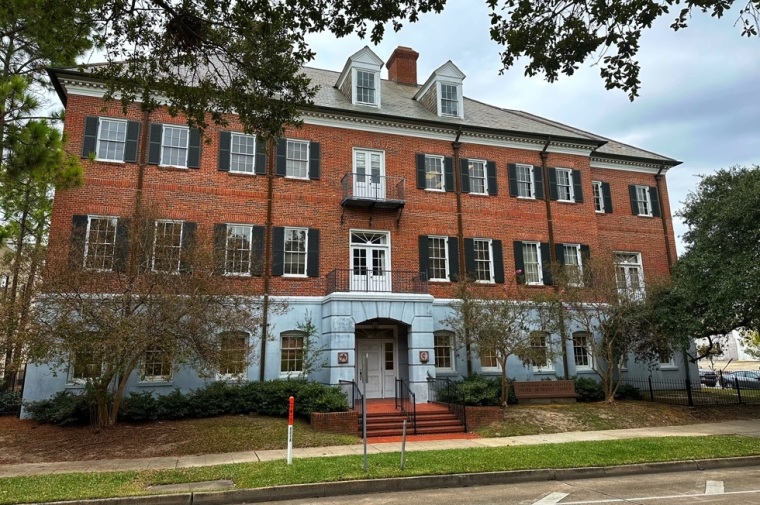 Nearly 100 United Methodist Church congregations in Louisiana had their disaffiliation votes ratified by the regional conference last weekend, joining hundreds of others nationwide that have left the mainline Protestant denomination in the last year amid a schism over homosexuality. 
UMC's Louisiana Annual Conference voted to approve the departure of the 95 congregations during a special called session held on Saturday. The session was called "for the sole purpose of voting on the Louisiana Conference Board of Trustees recommendations for the churches disaffiliating per paragraph 2553."
The disaffiliations will go into effect on Wednesday.
"This road has been long and it has not been easy for those who choose to stay or remain in the United Methodist Church," Bishop Delores J. Williamston said after the vote. "I want to say to those who chose to stay and remain: we see you and are moving forward. We want you to know that you do have a place in the United Methodist Church, and there is much work to do."  
"We know healing is needed throughout the whole conference, but rest assured there are signs of hope in our conference," she added. "Ministries are happening. Churches are reaching out to those whose churches are disaffiliated. Groups are meeting in Stay United Methodist Church groups, … new strategies are being deployed to help people reconnect. Our sights have been set on people who have not yet been reached or have been part of a worshiping community that doesn't know they have a seat at the table." 
Among the churches that had their disaffiliation votes approved is the First United Methodist Church of Shreveport, one of the state's largest Methodist churches. FUMC Shreveport held a meeting in April, where 84% of over 1,100 congregants voted in favor of disaffiliation.
The disaffiliation process required each church to go through a formal disaffiliation process that includes time for discernment on the theological issues followed by congregation-wide votes in which over two-thirds of voters must vote in favor of disaffiliation to advance to the regional conference for ratification. 
In March, a judge ruled against a lawsuit seeking to stop churches from disaffiliating from the Louisiana Conference. Pastors sued the Louisiana Conference and its board of trustees, taking issue with the disaffiliation process.
In a statement released at the time, Williamston said the conference's disaffiliation process "is faithful to the Book of Discipline and fair to all congregations entering discernment."
Saturday's vote comes as over 1,800 congregations had their disaffiliation votes approved by regional conferences nationwide in 2022 as the country's second-largest Protestant denomination faces a divisive debate on its official stance labeling homosexuality "incompatible with Christian teaching." The UMC Book of Discipline bans noncelibate homosexuals from becoming ordained clergy and bans the blessing of same-sex marriages. 
Theological liberals within the UMC have tried to change the Book of Discipline's stance on homosexuality but have failed. However, some leaders within the denomination have refused to follow or enforce the rules. This has drawn the ire of theological conservatives who feel the denomination isn't doing enough to ensure churches uphold orthodox teachings on sexuality and marriage. 
For example, the UMC Western Jurisdiction voted in the Rev. Cedrick D. Bridgeforth as a bishop in the California-Pacific Conference last November even though he is in a same-sex marriage.
Many churches have faced opposition and roadblocks put in place by their conferences in their quests to disaffiliate. 
Last November, the UMC Arkansas Conference voted to approve the disaffiliation votes of 35 congregations but rejected the disaffiliation votes of three other churches. 
Dozens of churches are participating in legal action, claiming their regional conferences require them to pay "financial ransoms" to leave the denomination. 
In March, 38 Maryland churches sued the UMC Baltimore-Washington Conference, claiming the conference is "holding their church buildings and property hostage." The defendants argue that their properties are "encumbered by an irrevocable trust for the benefit of the UMC" and that the only way they can disaffiliate from the UMC is through "payment of a financial ransom."
In April, a Florida judge ruled against 71 churches suing their regional body over payments they must make to proceed with disaffiliation. Circuit Judge George M. Wright of the 8th Judicial Circuit Court in Starke ruled in favor of the UMC Florida Conference on the grounds that "a secular court must avoid entanglement in internal church matters or doctrinal matters by deferring to the decision of the highest ecclesiastical body on these issues."
Earlier this month, a judge in Georgia ruled that nearly 200 congregations should be allowed to take a vote on whether they want to leave the UMC, shooting down the North Georgia Conference's attempt to halt church disaffiliations.