7 Fascinating Archaeological Finds Pointing to Jesus, Biblical Truths in 2017
2. Babylonian Conquest of Jerusalem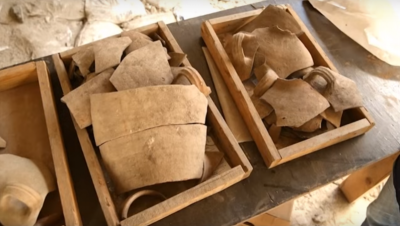 Excavation work carried out by the Israel Antiquities Authority at the Jerusalem Walls National Park found numerous pieces of evidence in July pointing to the conquest of Jerusalem by King Nebuchadnezzar of the Babylonian Empire in the sixth century B.C., as described in the Old Testament.
The IAA said that it found various unique and rare artifacts, including charred wood, grape seeds, pottery, fish scales and bones.
"These findings depict the affluence and character of Jerusalem, capital of the Judean Kingdom, and are mesmerizing proof of the city's demise at the hands of the Babylonians," an IAA video stated.
The historical event is significant for both Jews and Christians, with accounts sharing that the exile ended in 538 B.C., when Cyrus the Great gave the Jews permission to return to Palestine.