7 Reactions to the Las Vegas Shooting Massacre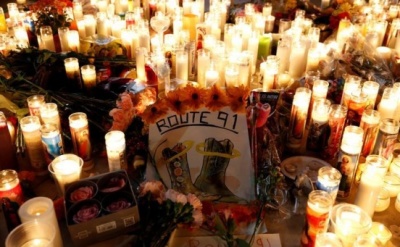 Sixty-four-year-old Stephen Paddock opened fire on a country music festival in Las Vegas Sunday night, murdering at least 59 people and wounding over 527 others before reportedly killing himself.
Widely recognized as the worst mass shooting in United States history, the tragic events have elicited many reactions, some heartfelt and others inflammatory.
Here are seven reactions to the mass shooting in Las Vegas. They include statements from leading politicians, a prominent social commentator, and a now-fired CBS executive.
Click on the blue arrow above to go to the next page