7 Shocking Facts Americans Learned About Planned Parenthood in 2017
3. Planned Parenthood overcharges taxpayers by millions of dollars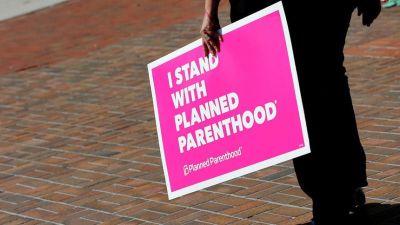 For many years, the abortion giant continues to receive millions of dollars in federal grants, and pro-lifers have pressed for the group to be defunded.
But it turns out that the abortion group is also overcharging the government in other ways.
In January, Alliance Defending Freedom and the Charlotte Lozier Institute — the education arm of Susan B. Anthony List — released a report titled "Profit. No Matter What," highlighting its findings from available audits of Planned Parenthood affiliates and state family planning programs.
The report showed that not only was Planned Parenthood using tax dollars on abortion in violation of the federal law, the Hyde amendment, but that "waste by Planned Parenthood affiliates may be widespread" and that "such policies may be the result of, at a minimum, a policy of benign neglect over billing practices organization-wide by Planned Parenthood Federation of America's headquarters in New York City."
Fifty-one audits found "numerous improper practices" resulting in "significant Title XIX-Medicaid overpayments of more than $8.5 million to Planned Parenthood affiliates for family planning and reproductive health services claims."